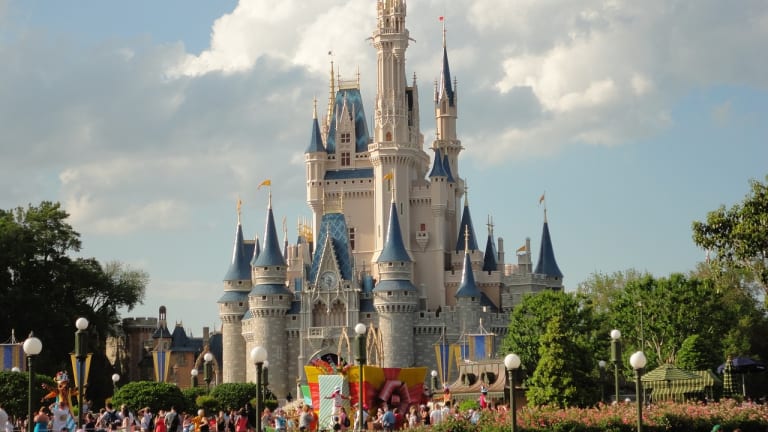 The Mama's Guide To Disneyland
Here's what every Mama needs to know about Disneyland. The Mama's Guide to Disneyland provides planning, hotels, must-see attractions, resources, food tips, travel tips and more!
What Is The Mama's Guide To Disneyland?
There's a lot that goes into organizing a vacation to Disneyland. And there's so much noise and different ideas which exist all over the web. You might be wondering: How do I plan a Disneyland trip? Where do we go once we're there? What do we do at Disneyland? What should we see? Where should we eat? Should we take the kids? What about the pets? What airline should we use? Do we road trip this Disneyland vacation? These are the questions a lot of Mamas are asking. We bet you're feeling overwhelmed. Don't worry, we've been there too! And...you're probably wondering if a Disneyland vacation is even worth it. Today's Mama is here to let you know that it is TOTALLY worth going to Disneyland! The Mama's Guide To Disneyland provides everything a Mama needs to know about taking a Disneyland vacation: planning, hotels, airlines, must-see attractions, where to find princesses, resources, food tips, travel tips and tons more! 
Planning For Disneyland
Crowd control. Where to go. What to do. Do you stay at a Disney hotel or AirBNB it? Here are some handy tips and an ebook to help you plan for Disneyland. Plus, if you've ever thought about planning a Disney vacation including Cars Land at California Adventure Park, wait no longer!
Disneyland Travel Tips
Ten Tips For Planning A Trip To Disneyland
Is a trip to Disneyland on your Summer Bucket List? Now is the best time to plan your Disneyland trip! Check out these 10 tips for planning a trip to Disneyland. Plus, we have a few vacation packages tips for you to check out.
Make Disneyland Affordable With a Disneyland Roadtrip
Wondering how to have a fun road-trip to Disneyland. After many months of planning and preparing, this family was booked for their family vacation to Disneyland. Find out the FIVER tips every parent should know before embarking on a Disneyland road trip.
You Are In Disneyland, Put Your Phone DOWN!
You've shelled out a fair amount of cash and precious vacation time to be there with your beloved offspring…perhaps you could PEEL YOURSELF AWAY FROM YOUR PHONE for a few minutes?
Travel Tips For Star Wars Galaxy's Edge
Planning a trip to Disneyland so you can get up close and personal with your favorite Wookie? Been wondering about building your own lightsaber? Wondering if you're a blue milk person or a green milk person? Here's 12 incredible things you MUST know about Star Wars: Galaxy's Edge.
How And Where To Find Frozen Destinations At Disneyland
Planning your spring break or summer vacation? While you're at it you'll want to check out what's "Frozen" at various Disney destinations! Elsa, Anna, and who could forget Olaf? We got you covered on everything Frozen PLUS have a map so you know exactly where to go. 
Disneyland With The Family
Traveling With Kids To Disneyland
Thinking about travelling with the kids to Disneyland? Are you hesitant to commit to this world of wonder and imagination? When the days are longer and the temperatures are higher, many families make that journey out west to Southern California where the weather is always perfect, the beaches are glorious, and there's unforgettable, assorted fun to be had everywhere you turn. Check out these all in important reasons to take the kids to Disneyland.
Disneyland With Toddlers
Find out how one mom went from Disneyland Rookie to Disneyland Rockstar in this story of failing at Disneyland the first time with her toddlers and preschoolers. Cassi delivers 10 secrets every parent should know before embarking on the seemingly complicated task venturing Disneyland with toddlers.
Disneyland with Pets
Do you want to know what the best kept secret at Disneyland is? There are a lot of Disneyland secrets, but discovering the Disney Kennel Club was such a life-saver. If you're in a jam and don't know what to do with your pet during your Disneyland vacation, Lyndi details everything you need to know about pets and Disneyland.
Disneyland With Your Girlfriends!
Going to Disneyland with the family is always fun. But who's to say you can't go there without the kids? No diapers. No strollers. No crying. No tears. Disneyland can be hard for parents and kids. So we have 17 reasons to go to Disneyland with your grown-up friends.
The Reluctant Parent's Guide To Disneyland
If you're dreading your upcoming trip to Disneyland with the kids, most likely you are not alone. Not everyone is a Disney fan. 19,000,000 people may visit the parks every year. However, it is probable that a percentage of these people are parents like you who have little interest in Disney. It's just best to make the most of it. If you're one of those parents, this handy, reluctant parent's guide to Disneyland is crafted just for you. 
Disneyland Food Tips
What And Where To Eat At Disneyland
In case you're headed out to the happiest place on earth, We've put together a list of what and where to eat at Disneyland and Disney California Adventure. Whether it's a quick Disneyland snack, treats, meals, and desserts, we have the food ideas to make your Disneyland visit even more magical.
Star Wars Galaxy's Edge Eating Guide
Food is a HUGE part of the experience when you visit Disneyland! A knowing what to eat at Star Wars: Galaxy's Edge in Disneyland is a MUST...because there's so much delicious food lurking at the edge of the galaxy that you're going to want to plan ahead. Every element of the food and drink is meant to fit into the Star Wars universe and we have the Star Wars Galaxy's Edge eating guide to show you everything you need to make your Star Wars Galaxy's edge eating experience memorable.
DISCOVER: The Disneyland Christmas Food Guide
Car's Food At Disneyland
What? Put down the tempting Eat Me crispy treat? No way. What's new at the Disneyland Resort? Here's a first look at Cars Land in California Adventure Park from a foodie's perspective!
Disney Dole Whip Cotton Candy
Disney food is talked about nearly as much as anything else at the park. One of the biggest buzz snacks around Disneyland is this incredible treat. They've taken a flavor cue from their elusive Dole Whip, and introduced pineapple cotton candy at Disney California.
Disney Dole Pineapple Whips
When you visit Disneyland, you MUST try the Dole pineapple whips. They are amazing. The problem is eventually you will leave Disneyland still yearning for another one. Don't worry, we got you covered. This is a copycat recipe for the amazing Dole pineapple whip. Now you can bring a little bit of Disney home with you ;)
Disney Dole Pineapple Whip Recipe
Make Your Own Disneyland Chocolate Covered Marshmallows
We love Disneyland in the fall — the decorations, the lighter crowds and, of course, the seasonal food items that are only available during Halloweentime. Some of our favorite Disneyland treats are the chocolate covered marshmallows so we were happy to see that they had special ghost marshmallows just for Halloween. But...we eventually had to come home, so we decided to create our own. This homemade version of Disneyland's Marshmallow Ghost Pop taste just like the real thing!
Disneyland Chocolate Covered Marshmallow Recipe
Disneyland For The Holidays
Disneyland at Christmas
We've seen Disneyland in every season and holiday, and Christmas time at Disneyland is our very favorite. Why Disneyland during Christmas? Where to eat? What to eat? Are there things to do? Does Disneyland really deliver on the Christmas spirit? How much does Disney really change during the holidays? Here's what we've learned over the years…
18 Reasons To Go To Disneyland For Christmas
Disneyland for Christmas? A lot of people would shrug and roll their eyes at the idea of visiting this magical place during the holiday season, but we have more than enough solid reasons why going to Disneyland during Christmas might just be the best time.
Southwest Airlines Guide To Disneyland During Christmas
How to stay? Where to stay? The best airlines. How to plan your Disneyland Christmas visit? What are the best Christmas attractions at Disneyland? Where is Santa at Disneyland? This Southwest Airlines guide to Disneyland during Christmas is the ultimate resource.
Celebrate The Holidays At Disneyland
Just in case you needed another reason why you should celebrate the holidays at Disneyland. From the wreaths and glistening ornaments to the Christmas parades and the occasional singing in the streets, there's no denying that the holiday spirit is alive and well at Holidays at Disneyland Resort.
Merry Things To Do At Disneyland
There's a treasure trove of things to do at Disneyland all year round. Come Christmastime, however, the Happiest Place on Earth gets even merrier. The whole resort, along with its two parks—Disneyland and California Adventure, becomes SoCal's very own winter wonderland.
Disneyland Christmas Food Guide
We visited Disneyland to check out all the festive food (ok, the rides and decor too)! Here's the big list of most everything you can find to nosh on this holiday season at Disneyland and Disney California Adventure! In this Disneyland Christmas Food Guide, we're sure there's something here you'll fall in love with.
Top 5 Favorite Disneyland Christmas Treats
Part of the magic of visiting the Happiest Place on Earth during the holidays is the FOOD! In this special article from Southwest, they have picked 5 favorite 2019 Disneyland Christmas treats, so you can make sure you're proceeding directly to the best and most festive goodies.
5 Must Try Christmas Treats At Disneyland
Everyone has an opinion about what you need to try at Disneyland: rides, food, parades...all the things. And during Christmas, Disneyland rolls out the red carpet when it comes to the best treats. We investigated a bit before going to the park so we knew a little of what to look for and where. After trying so many yummy desserts, here are our 5 must-try Disneyland Christmas treats.
Disneyland at Halloween Time
Christmas isn't the only time to visit Disneyland during an important holiday. And Christmas isn't the only time Disneyland puts on a full assault of festive activities. Everyone must visit Disneyland during Halloween. We have the goods on all the travel tips, the food secrets, the activities, and parties.
The Mama's Guide To Disneyland Halloween
Halloween Time at Disneyland is EVERY Mickey Mouse lovin', Pumpkin Beignet Eatin,' Traveling Mama's Dream. Every year starting September 6th through Halloween, both parks are transformed into a spooky showdown of costumed characters and delicious delectables, haunted parades and villain celebrating shows, and ALL OF THE MAGIC HALLOWEEN TIME HAS TO OFFER. This guide to Halloweeen at Disneyland has it all.
4 Reasons To Go To Disneyland During Halloween
After visiting Disneyland during Halloween Time, we had to share the reasons why the season will make your experience at Disneyland spectacular. Halloween Time at Disneyland is be the perfect time of year to visit. Plus, we have a little extra perspective and Halloween insights from a mom who lives only fifteen minutes away from Disneyland.
The Magic Of Mickey's Halloween Party
When you go to Disneyland, it's like you've stepped into another magical world. When you attend Mickey's Halloween Party, you walk into the same magical world but with a Halloween twist. Part of the joy of Halloween is decorating your house and dressing up in costumes. Nowhere else do you get to see this on such a huge scale but at Disneyland during Halloween Time and at Mickey's Halloween Party.
3 Secrets To Know About Mickey's Halloween Party
What is Mickey's Halloween Party all about? Thanks to the brilliant technology of overhearing conversations, we discovered a lot of people were wondering exactly what is the difference between Halloween Time at Disneyland and Mickey's Halloween Party. Let us give you the low-down so you won't miss out on Mickey's Halloween Party this year.
Oogie Boogie Bash Disneyland Halloween Party
Are you ready to take a spooky dive into the latest Disneyland Halloween event? The Oogie Boogie Bash at Disney's California Adventure is new this year and we're going to give you the behind the scenes scoop on the Disney Halloween decorations, deliciously ghastly food and treats, and everything you need to know about the Disneyland Halloween party dates!
Must-See At Disneyland
Top Ten Things To Do At Disneyland
Headed to Disneyland? Here's your top list of the new and must not miss for the year!
Mickey And The Magical Map
Your family will have so much fun at Disneyland's newest live theatrical experience, Mickey and the Magical Map. It's an all-new production mixing live performers, classic Disney characters, puppetry, and an interactive LED screen, all with that touch of Disney magic.
Ariel's Grotto At Disney California Adventure
If your son, or daughter loves princesses, you should take them to Ariel's Grotto located at Disney California Adventure Park, when they still believe. You can take them when they're older, but man, there's nothing like seeing your kid utterly enthralled. It's pretty sweet.
Star Wars Galaxy's Edge
Disneyland is straight up magic. We love it all. We're here for the rides, the food, the Mickey ears, the characters, and the memories. And make no mistake, we've been counting down to the opening of Star Wars: Galaxy's Edge since it was announced years ago.
The Southwest Airlines Guide To Star Wars Galaxy's Edge
Star Wars: Galaxy's Edge is the Black Spire Outpost on the planet Batuu—while the setting might be new, it was created by Disney and Lucas Film to give fans an amazing experience across all timelines in the Star Wars story. That means that no matter where your heart lies in the Star Wars fandom, you'll find so much to enjoy during your visit. Southwest has the ultimate guide to Star Wars Galaxy's Edge.
Disneyland Flights, Hotels and Accommodations
Overview Of Hotel and Accommodation Hacks
There are SO MANY wonderful, family-friendly hotels within walking distance to the Disneyland gates. If you want to walk, look for hotels on Harbor Blvd, and within 2 or 3 blocks of the resort. Any further than that and you'll be wiped out before you even hit the park.
You can easily walk from many of them, or utilize the Anaheim Resort Transit shuttle bus that operates the immediate blocks surrounding Disneyland. ART is an inexpensive shuttle bus with minimal wait times, friendly drivers, and reasonable ticket prices. You can purchase tickets at the front desk of your hotel or you can visit their website https://rideart.org/ or utilize several self-serve kiosks around the area.
If you plan on walking to and from the park I have two tips:
If you can take a stroller, do it! Even if your kiddo has recently given up riding in one, keep in mind that a day a Disneyland includes A LOT of walking. Even the most independent kiddo will be happy to climb in for a ride later in the day and on the walk back to the hotel. The Disneyland "stroller parking" near rides is ample.
If you're family has outgrown the the stroller years and you intend to carry a backpack—make it TWO backpacks. Heck make it three or four if you've got kiddos old enough to carry their own. It can be tempting to pack it all into one huge backpack that Mom or Dad has to carry, but after a few hours of carrying the spine-crushing pack, you will be over it. Also, it's easier to tuck a smaller pack near your feet on rides.
Where To Stay For A Full Disneyland Experience With The Kids
Disneyland was built with kids of all ages in mind, under Walt Disney's direct supervision so it's the ultimate kid-friendly attraction in California! To complete your Disneyland Anaheim experience with the family, here are the park's three onsite Disneyland hotels and their Disney-stamped family-friendly amenities.
Miscellaneous Disneyland
Disney Fantasy Cruise Review
Well, here's something for your life bucket list: It's time to add Disney Cruise to your top 10. Perfect. Vacation. With Kids. End of Story. Is that enough? We review the Disney Fantasy Cruise and offer all the insights you need to help you cross this fun cruise off your bucket list.
The Fantasy Disney Cruise: The Private Island And The Stuff That Food Babies Are Made Of
The Disney Fantasy Cruise is more than just hopping on a ship with Disney themed activities and food. Disney has its own private island. We explore this hidden gem in the middle of the ocean.
Disneyland Paris
The most visited family-friendly theme park in all of France and Europe, Disneyland Paris, set 20 miles outside of Paris in Marne La Vallee, spans a huge 4,800 acres and includes two parks, several hotels, a shopping, dining and entertainment complex, and a golf course, as well as entertainment spots. Here's are 10 tips on how to get the most out of your visit to Disneyland Paris.
Disney Wonder Review
Been to Disneyland or Disney World? Now imagine all of that magic, service and entertainment packed onto a gorgeous cruise ship. Activities, amenities, port adventures and more, this Disney Wonder Review dives into what you can expect if you venture on this Disney journey.,
Disney Aulani Resort Review
We headed off to Aulani, the most talked about Disney resort in years, on the Hawaiian Island of Oahu to see just how family friendly one vacation can get. Aulani is amazing--and it's Hawaiian. It's more than just that though, it's that Disney took Hawaii seriously: the culture, heritage, the respect for the land and sea, and family. Disney's Aulani Resort is the perfect combination of the best of Hawaii and the best of Disney.
A Disneyland Maternity Shoot? Yup...
And we have all the tips to create the perfect maternity Disney photos. We couldn't WAIT to take our little man to Disneyland and share the magic with him, and we are SO excited to share these Disneyland maternity photos and tips with you! The outfits, the plan, the gear, and the locations, our Disneyland maternity shoot guide is one of a kind.
Disneyland Hero Foods You Must Try
Here are our top picks for the best Disneyland Summer of Heroes Food! All found on the California Adventure side of the Park. We tell you what these awesome food picks are AND where to find them in this Disneyland hero food guide.