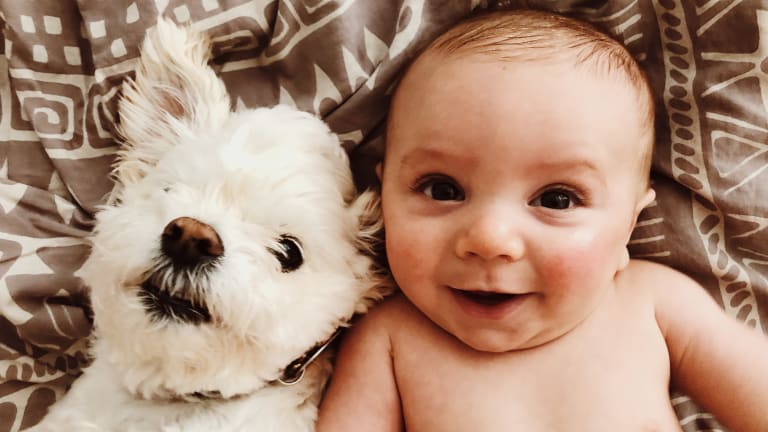 The Disney Kennel Club: The Best Kept Secret for Disney Animal Families
I'm about to change your life. Disneyland has doggie daycare.
GUYS.
I am about to change your life.
Disneyland has doggie daycare.
At the entrance. Like the very front of the park. Right before you walk into the gate.
For $20 dollars a day. TWENTY. SO CHEAP AND SO WORTH IT.
On the last day of our Cali adventure, we had the biggest plans for checking out of our hotel, then spending a day at the park, and woke up with the realization of WHAT DO WE DO WITH THE POODLE? I cried tears of sadness inside while I grasped the sad reality that we had to cut out our Disney plans for the day short, all because of the hotel checkout time. 
BUT. THEN IT APPEARED.
The memory somewhere back in time that I had heard about a kennel in the park. So I GOOGLED it and it is REAL.
The kennel club is right as you get to the click-through entrance gate of Disneyland, close to the ticket booths, off to the right. You just take the tram from the Mickey and Friends Parking Lot, fur baby in tow, and you'll be ready to go! The cast members are great about letting you take your dog in, they'll just ask where you're headed and you tell them the Kennel Club!
The kennel fills up on a first come, first serve basis, and doesn't take reservations. 
The Disneyland Resort Kennel Club requires proof of vaccinations for pets staying in the kennel, dogs including service animals. 
The fur babies need to be over 4 months old, up to date on the following shots:
Dogs:
Rabies
Distemper
Hepatitis
Parvovirus
Bordetella
Cats:
Rabies
Panleukopenia
Rhinotracheitis
Calicivirus
In the paperwork, you need:
Your name, number, and address
The vet's name, number, and address
Names and dates administered for each immunization/vaccine
This is SO IMPORTANT. They are serious about this and will turn you away if you don't have all the documents and all the vaccinations done.
You must have proof of these vaccines to stay, from either the vet or shelter you get the vaccinations done. This was super easy, we get Chloe's shots done at the Humane Society so we just called the day before and asked them to send us the records in our own email (just for backup), and had them fax it to the Kennel Club as well (I'd recommend planning ahead more than that, in case you need to run in and get more shots done before your trip). Disney doesn't keep your records, so you need to get these sent in before each trip. Here's what ours included!
The fax number for the club is 714-781-7664 and the email you can also use is dlr.kennel.club@disney.com. You can find more information and find out all the details you might need from our source at: https://disneyland.disney.go.com/guest-services/kennel/
About the kennel:
The kennel is indoor, climate controlled, and super clean. Your dog or cat will get their own cage to stay in (cage sizes range to accommodate your pet), and you need to bring a leash, food, a blanket or bed for them to sleep on, and any treats or toys to make them comfortable. Chloe went right in and wasn't nervous at all, and since she isn't a very social dog, I LOVED that each cage is private, instead of a big pen! There is an outdoor area with the cutest mural where you can come let your dog out to pee and run around. The workers aren't allowed to touch or handle your pet, and you'll need to sign something that says you'll come back to let them out to pee every 4 hours throughout the day. 
We couldn't have been happier about our experience! The workers were so so sweet and answered all our questions, and they said our poodle did so good while she waited! We loved that we got to walk her through Downtown Disney on our way out, since she normally doesn't get to come! I couldn't recommend it more, and I promise you will love it too!