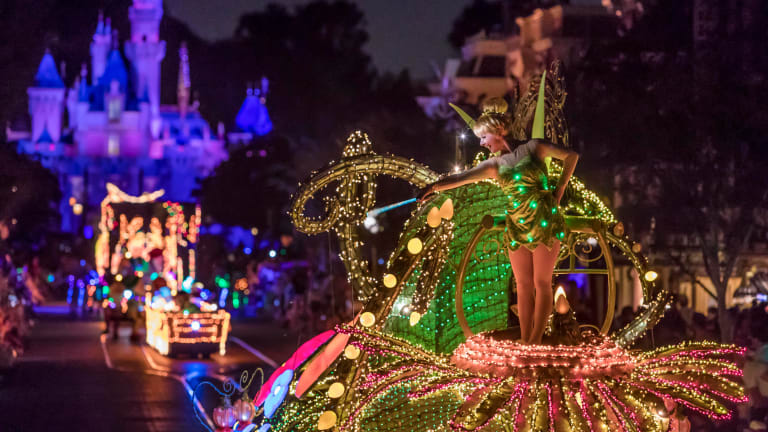 All The New Magic Disneyland Resort Is Bringing to 2022
Feeling the Disneyland pull? 2022 will be bringing all the Disneyland Resort magic!
I have the Disneyland itch. 
Here's how it works. We are usually Disneyland visitors about once a year or once every 18 months. And I can tell it's time to go to Disneyland because suddenly, I get the Disneyland itch. What is the Disneyland itch you may wonder? It's the craving to start your morning off with a Disneyland churro. You may be able to smell Main Street when you start to think about planning a trip. A Mickey Mouse ice cream sandwich sounds really delicious. You start visualizing the route that you will take between your favorite rides and you might even have some Disneyland parade music playing through your mind.
If you're feeling the Disneyland itch like me, 2022 is the time to make your travel plans.
 The "Main Street Electrical Parade" and Fireworks Galore
I still remember the sounds of the "Main Street Electrical Parade" from when I was growing up, devouring a Mickey Mouse ice cream sandwich while I watched all of the glowing floats glide by. The good news is that this can become a childhood memory for your own children, because the imaginative "Main Street Electrical Parade" will be lighting up Disneyland for the parade's 50th anniversary year. Guests will also be able to experience "Fantastic!", the "world of Color" and the "Disneyland Forever" fireworks spectacular.
Ring in the Lunar New Year
You will be able to celebrate the Lunar New Year Disney style beginning January 21 and special live choir performances will take place at Disneyland Park for "Celebrate Gospel!" in the month of February. 
Dig In With Special Events and Festivals
2022 will also bring the return of special after-hours events including Disneyland After Dark with even more themed "Nites." "Tale of the Lion King" will also be returning and foodies will rejoice at the return of the Disney California Food & Wine Festival. Chef Goofy takes you through a festival of delicious fare.
Star Wars: Rise of the Resistance
Start your family vacation with a trip to see the Star Wars: Rise of the Resistance or Web Slingers: A Spider-Man Adventure. Family and friends will see their favorite Disney character, make memories that will last for years to come, or enjoy an incredible Disney food experience. Devour treats and enjoy limited-time festivals, as well as seasonal celebrations for Halloween and all of the holidays. 
Get ready for your Disneyland Resort adventure and start planning your trip today!
More On Today's Mama:
The Mama's Guide to Disneyland
What To Eat At Star Wars: Galaxy's Edge in Disneyland