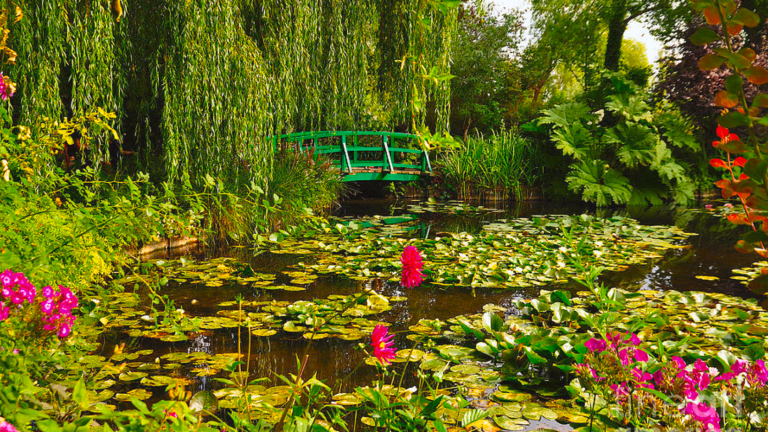 Virtual Tours to Take Your Kids on Today!
Goodbye quarantine couch potato, hello world traveler!
Physically, we're stuck at home—sure.
But visually, mentally, and emotionally—we're ready for the next big adventure. And thanks to tons of great resources online, we're able to visit museums, theme parks, beautiful gardens, and more from the comfort of our homes.
Check out the links below and take your family on a virtual field trip today!
Disneyland Rides
While the most magical place on earth is shut down, you can still enjoy the thrill of most of the rides through virtual tours. Unfortunately, you'll have to make the churros yourself but bonus—you don't have to stand in line.
>> Watch Disneyland rides here <<
>> Tour Disney parks here <<
Garden Tours
Virtually stroll through incredible gardens from the comfort of your couch as you imagine what spring is really like outside your quarantining walls. From Monet's garden in France to the tropical botanical gardens of Hawaii, these ones will have you at least thinking you can stop and smell the roses.
>> Stop and smell the roses here <<
Space Travel
Spring break travel plans may have gotten cancelled, but you can all sit together in a cardboard rocket and fly as far as the stars with NASA's newly opened library of videos, pictures, and sounds from space.
>> Become a rocket man here <<
Museum Tours
Bring in some culture with a few (or up to 75!) amazing museum tours—everything from the Louvre to the National Museum of Anthropology in Mexico City—during your quarantine downtime. Many of them take you up close and personal to the artwork and help you feel, almost, as if you're there in person.
>> Get cultured here <<
U.S. National Parks
Google Earth recently launched virtual tours of 31 incredible and diverse national parks you won't want to miss. Just click your destination and get lost in the wonders!
>> Go national parking here <<
Zoos & Aquariums
Got animal lovers cooped up at home? Take tours of several zoos (including the world famous San Diego Zoo!) and aquariums found below. There are several bonus museums and theme parks on the list, too!
>> Go wild here <<