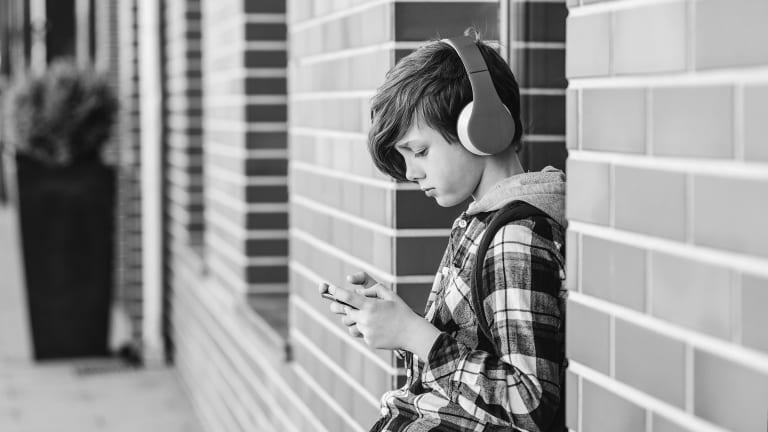 Here's What Happened to My 13-Year-Old MINUTES After Signing Up for Instagram
Spoiler Alert: It WASN'T PG-13.
Parenting kids in these technology-driven times is hard.
Plain and simple.
There are questions about what types of media they should have access to, how long they should be on it, whether or not we as parents have access to their accounts, whether they get personal accounts at all, rules about time of day and…
The list goes endlessly on.
And just when you think you've got it figured out, another one of your kids grows into the social media stage and you have to start all over or another must-have app sweeps the social scene or…
You get it. You're there.
But are you really? How involved are you? Because if you haven't started all these never-ending discussions yet, I'm here to tell you: IT'S TIME.
We can't avoid it, no matter how uncomfortable it might make us. And we're doing NO favors by letting the kids handle this screen-frenzied frontier alone.
Need a hearty helping of the answer to WHY?
Here you go.
Jodie Sherrill is a regular mom, like so many of us. She has a 13-year-old son who often checks out several athletic Instagram accounts in order to learn new skills and watch awesome plays. This has always been done on Jodie's Instagram account, since her son has NO SOCIAL MEDIA of his own yet.
But Jodie decided maybe it was time for a test run—a way to slowly introduce her young teen to the social media world, where she could closely monitor what was happening and possibly graduate him to more tech independence as he proved responsibility.
So, she made him an account ON HER OWN PHONE. He had never touched it. He had never seen it. She created the account (the entire 3-step Instagram set-up process, with ZERO age requirement), gave him a generic username and profile picture (not even of a person), and followed several verified athlete/celebrity accounts. No likes. No commenting. No messaging.
WITHIN TEN MINUTES the new Instagram account—still completely in Jodie's control and with zero interaction with any other accounts—the direct message inbox had been flooded with offers of nude pictures and videos.
Read Jodie's entire account below:
You guys, I'd like to be an optimist and act like this was a fluke.
It was random!
There must have been something else we don't know!
It would never happen to me/my kid!
Well, let me get really REALIST on you:
It will. And it does.
I tested it myself. I wanted evidence of my own and started my own brand-new very generic account today.
And guess what?
It took five minutes for the first two message requests to come in.
And as I write this, they're still coming.
Oh, and bonus, I can't change the settings to make my inbox a friends-only zone. Thanks, Instagram.
No one is safe, least of all our vulnerable, emotionally- and socially-undeveloped (no matter how "mature" they may seem) CHILDREN.
It's our job as parents to teach and guide and question and protect. And today, that means on every single screen they come in contact with.
So get involved. Start the conversation. Restart it weekly. Get on their phones if they've got them. Make rules and stick to them. Be open. Find monitoring systems and use them. Do everything you can to help your kids (and you!) safely navigate this social media typhoon.
I promise, they'll thank you for it.