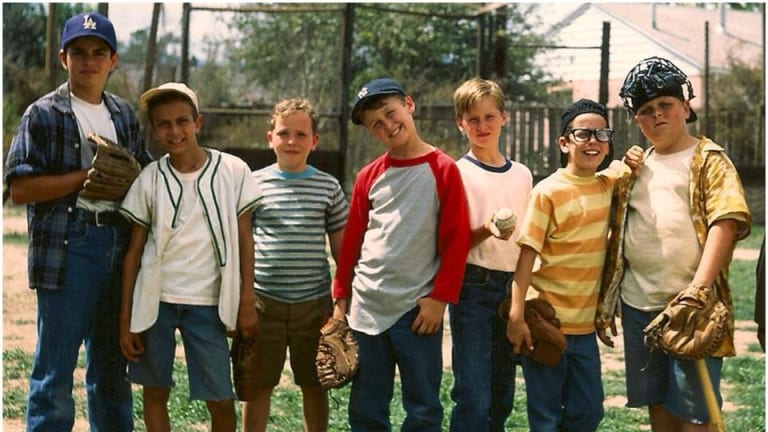 The Sandlot is Back for S'More
And in the words of the great Michael "Squints" Palledorous, "It's about time! My clothes are going out of style!"
The best possible thing has been confirmed:
The Sandlot is back in the form of a made-for-TV reboot, and it's starring the ORIGINAL cast.
Two words: hell yeah-yeah. (Or is that three?)
All I know is that this is a dream come true for all us kids who lived for those hot summer days filled with neighborhood potlucks, all-day swimming pool adventures (typically with less near-drowning), not coming home 'til dark, and racing over every inch of that dusty diamond.
And maybe especially for the girl who stood in line on THE VERY FIELD where it was filmed—baking like a toasted cheeser, no less—at their 20-year reunion, less than patiently waiting her turn to meet the legends from her childhood.
But now, after what's felt like FOR. EV. ER, the guys have agreed to film at least two seasons of the reboot set in 1984, when they've all got kids themselves…who I'm sure are living for America's pastime, too.
That's pretty much all director David Mickey Evans is saying about the upcoming show, but it's enough to get most of us dusting off our gloves and brushing up on our insults.
And if you don't realize how everything this is, I'm guessing you play ball like a girl.