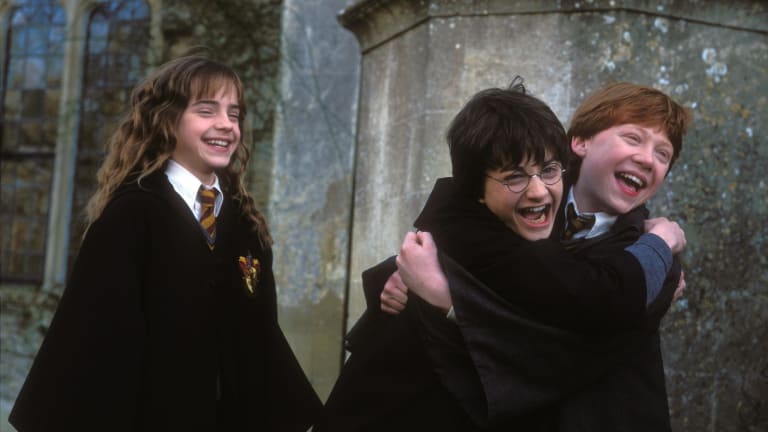 JK Rowling to Release FOUR New Harry Potter Books
Hang on to your horcruxes, new Harry Potter books coming THIS SUMMER!
It's pretty safe to say our entire team over here at TodaysMama.com is OBSESSED with Harry Potter. You can only imagine the excitement when we learned we've got more Harry Potter magic headed our way this summer! 
Just in time for the collective summertime cries of boredom, JK Rowling is bringing you a little more Harry Potter fun bundled into 4 non-fiction e-book shorts. Check out the titles:
Harry Potter: A Journey Through Charms and Defence Against the Dark Arts
Harry Potter: A Journey Through Potions and Herbology
Harry Potter: A Journey Through Divination and Astronomy
Harry Potter: A Journey Through Care of Magical Creatures
The series features four bitesize reads, each themed by Hogwarts lessons, and will take you back in time once again to learn about the traditional folklore and magic at the heart of the Harry Potter stories, accompanied by some new, gorgeous line drawings from London-based artist Rohan Daniel Eason. You may remember Harry Potter – A History of Magic and the family edition, Harry Potter – A Journey Through A History of Magic, which came out back in 2017. This was followed by the audiobook last year, which featured expanded interviews with the exhibition curators, narrated by Natalie Dormer. These eBook shorts are adapted from the audiobook and are a chance to absorb the colourful characters and curious incidents of the real history of magic in a more compact form – perfect for the train or whatever Muggle transport you prefer.
The first 2 in the series will be available on June 27, 2019! 
The eBooks will initially be available in English, French, Italian, and German and can be pre-ordered on Amazon! 
Come back and tell us what you think! Happy Wizarding!
More Harry Potter on TodaysMama.com:
Sesame Street Harry Potter Parody
This New Harry Potter Dance Routine Will Straight Up Make Your Magic Eye Swivel!