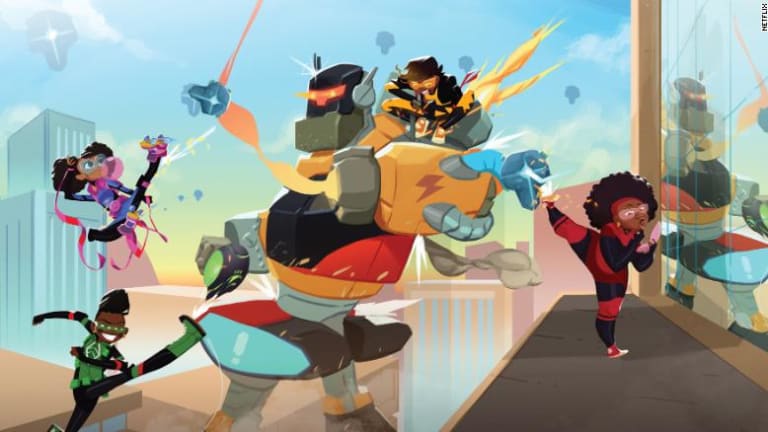 Netflix is About to Bring Us Some Serious Animated Girl Power
Oh, and it's African, because true superheroes are EVERYWHERE.
In their first animated series from Africa, Netflix Original is about to bring us some serious animated girl power in the form of Mama K's Team 4.
The series is not only super exciting because the entire team of heroes is FEMALE, they're also African.
The animated adventure show is set in a futuristic version of Zambia's capital, Lusaka, and the girls have been recruited by a retired secret agent to save the world as they know it.
Creators of the cartoon not only promise vibrant, 90s hip-hop themed graphics, but a peek into what real life Zambia is like.
Mama K creator and writer, Malenga Mulendema, told Netflix that she was inspired to create a show where her own identity was reflected. She had never seen a cartoon like this where the characters, especially the heroes, looked like her or lived in a world she recognized.
"In creating a superhero show set in Lusaka, I hope to introduce the world to four strong African girls who save the day in their own fun and crazy way," says Mulendema.
"Most importantly, I want to illustrate that anyone from anywhere can be a superhero."
Amen.
The series is being produced by South Africa's award-winning Triggerfish Animation Studios alongside CAKE, a British family-friendly entertainment production company.
Oh, and it's already on My List. Can't wait.