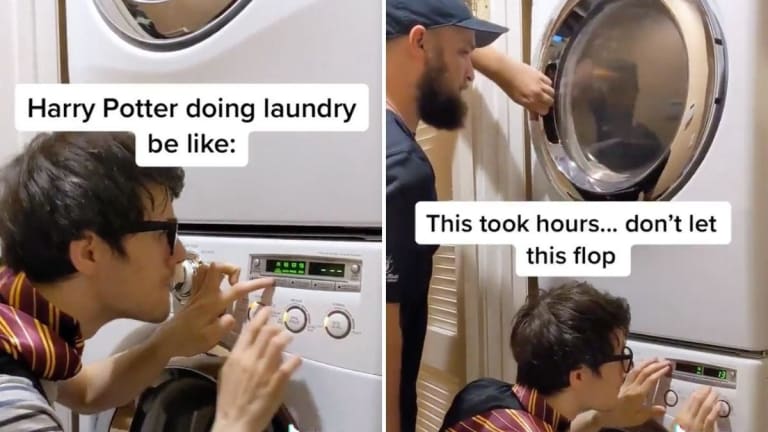 Harry Potter Fans Recreate Theme Song...With a Washing Machine
Suddenly doing laundry feels magical.
You didn't know it but there IS a way to solve laundry pile-up anxiety and it's THIS.
Harry Potter fan Kurt Schneider and friend Jason Pitts (both uber-talented music producers, obvs) recreated the theme to the famous movies in the most WFH way possible—with their washing machine.
Schneider tweeted the video, mentioning that the project took 5 hours to master. And honestly, I'm shocked it wasn't longer. Just goes to show that some of us were made more magically than others. But I'm not complaining about being a beneficiary of his genius.
(It's been playing in the background in my office for 30 minutes and it's not old yet!)
Scheider's TikTok and Twitter accounts have blown up with appreciation for the musical wizardry, but TBH this was the best (and most SAHM) of them all:
Hey, that's Aunt Petunia's problem now.
More on TodaysMama.com:
This New Harry Potter Dance Routine Will Straight Up Make Your Magic Eye Swivel