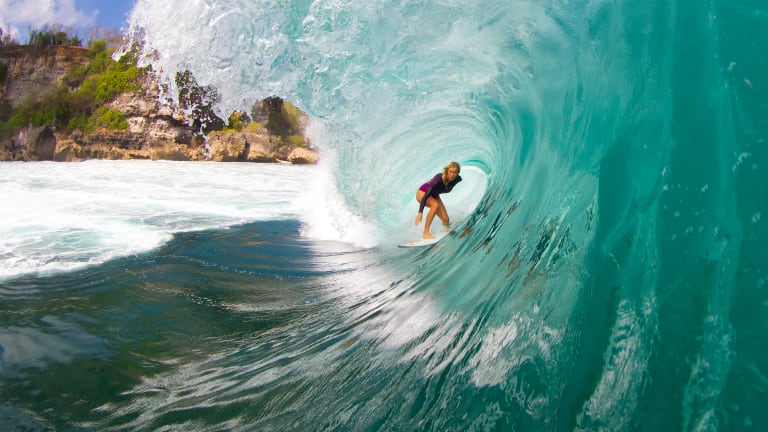 EP 38: Bethany Hamilton on Being Unstoppable
"God had a better plan than I did."
Listen
Follow Today's Mama:
Episode 38: Bethany Hamilton
Show N​otes
References, links, and corrections from this episode! ​​​
Bethany's Movie: Unstoppable
Watch the trailer and find a movie theatre near you!
Bethany's Online Course: Unstoppable Year
A 12-month online course that crushes self-doubt and emboldens you to live fearlessly.
You can register for the Unstoppable Year HERE!
Bethany's Books
Be Unstoppable (photo book)
Unstoppable Me (children's book)
Man-Made Waves
Bethany mentioned hitting a man-made wave park in Texas. Here's some footage from that day:
Bethany Hamilton Quotes
"In this world you will have trouble. But take heart! I have overcome the world."
John 16:33 NIV
"God had a better plan than I did."
- Bethany Hamilton
On getting pregnant:
"Ignorance was bliss.
I had no idea what was coming for me!"
- Bethany Hamilton
"At least I have one super arm.
Super long.
Super strong.
It's a good arm".
- Bethany Hamilton
"I'm up for a challenge."
- Bethany Hamilton
"I've been riding waves bigger than my house."
- Bethany Hamilton
"Being a parent is hard.
Cheers to all the parents out there doing their best!"

- Bethany Hamilton
About Bethany Hamilton
Bethany Hamilton has become a source of inspiration to millions through her story of determination, faith, and hope. At the age of 13, Bethany lost her left arm to a 14-foot tiger shark, which seemed to end her career as a rising surf star. One month after the attack, Bethany returned to the water and within two years had won her first national title. 
In 2007, she realized her dream of surfing professionally and since then, her story has been told in a New York Times best selling autobiography and in the 2011 film, Soul Surfer. 
Bethany is involved in numerous charitable efforts, including her own foundation, Friends of Bethany, which reaches out to amputees and youth, encouraging and offering hope to overcome through Jesus Christ. Using her platform as a professional athlete to promote living a fit and healthy lifestyle, she authored the book Body and Soul in 2014. 
Bethany's latest project, Unstoppable, a surf documentary which will showcase her as one of the best women surfers in the world, is set to release theatrically in the USA on July 12, 2019, accompanied by a photo book and a children's book. Passionate about helping young women be unstoppable in life and faith, Bethany has launched a new website for sharing content and facilitating connection. 
Her greatest joy is being a wife and mother, and she continues to touch and inspire lives globally as a professional surfer and motivational speaker.
More Bethany Hamilton on TodaysMama.com
Surfing Waves the Size of Houses with Bethany Hamilton
Have Kids, Will Travel: Bethany Hamilton's Travel Tips for Success
Wesley's Birthday Waffle Cake with White Sauce from the Kitchen of Bethany Hamilton