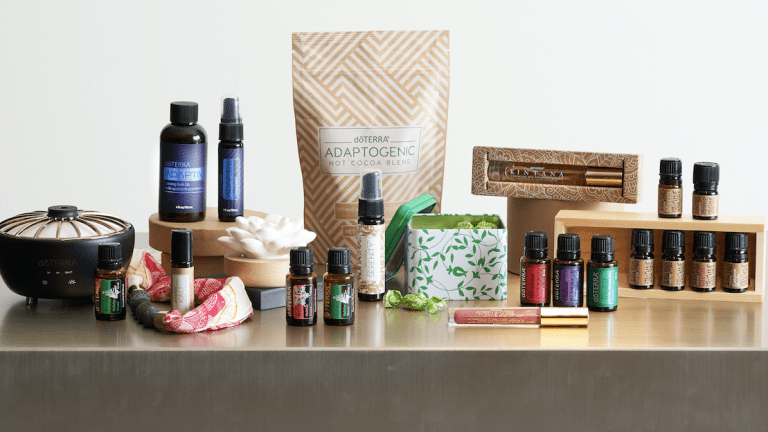 WIN doTERRA's Holiday Collection! ($500+ Value)
Yep. We've got the (SOLD OUT) 2020 Holiday Collection Up For Grabs!
'Tis the season of scents and experiences that fill your home with memories and feelings of peaceful calm. During this holiday season, doTERRA is offering a sack of holiday gifts that would make Santa envious. There is something for everyone on your gift list and what better year for giving products that create a sense of calm and scents of home for the holidays?
doTERRA 2020 Holiday Collection
You can see the entire holiday collection HERE! One lucky winner is going to receive one of each of the following:
Holiday Joy Oil
ADAPTIV Calming Bath Oil
ADAPTIV Calming Bath Mist
Adaptogenic Hot Cocoa
Desert Bloom Passive Diffuser
Serenity Linen Mist
Ancient Oils Collection
Hope Touch
Spa Rose Hand Lotion
Tinted Lip Gloss
Kali India Inspired Personal Diffuser with Diffusing Scarf
Kintana Personal Aroma
The Amavi Collection
Together Touch Blend
Yarrow/Pom Travel Collection
Unavailable: Holiday Peace Oil, Lemon Lime Drops, Hikari Diffuser with Holiday Peace
Enter to Win! 
Remember, every one of our TodaysMama.com newsletter subscribers is automatically entered for 1 entry! Subscribers can earn extra entries by completing the entry actions below. 
Not a subscriber? You can still enter to win with any of the actions listed! (But maybe become a TodaysMama.com newsletter subscriber too . . . perks ammiright?)
Subscribe to our newsletter and earn all of your extra bonus entries here! 
Sponsored by doTERRA