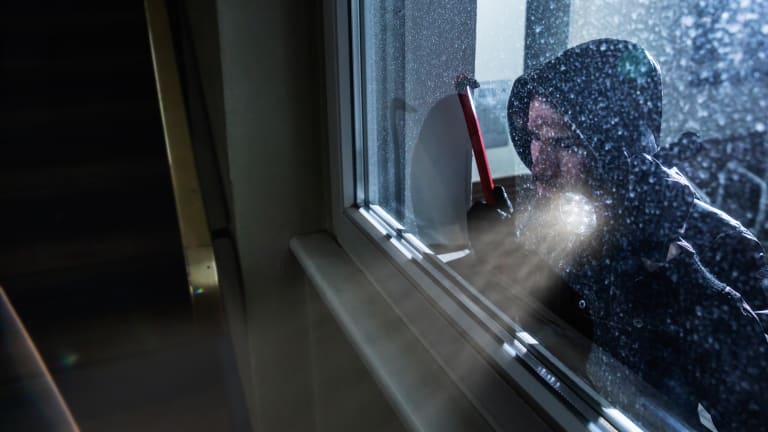 Home Security Trends EVERY Consumer Should Be Thrilled About
Home security is evolving every day. Trends come and go. But here are 7 home security trends we believe will impact the industry and users for years to come.
Want to dim your lights in your bedroom with a simple voice command? With one simple voice prompt, you're in lighting bliss. Forgot to lock the front door and you're already in bed? Lock the door through your phone without getting out of bed. Want to wake up with the sound of birds chirping in the Amazon? Schedule personalized alarms. Want to grant temporary access to your UPS deliverer so they can drop that important package inside your home? Done.
The clever things we can do with home security and home automation now are incredible. It seems like each day there is a new innovation or new piece of hardware or software with the intention of making our lives easier and more efficient. There are new trends and new innovations every day popping up in the world of home security. Here are 6 of the top trends in home security to pay attention to...
Home Security Trend #1: Smart Home Devices Are Increasing.
Smart this. Smart that. Smart devices are a part of our lives now more than ever. They're part of their health, part of our relationships, and ever-increasingly part of our homes. On average, those households who own at least one smart home device also own on average 6 other smart home devices. This trend has been increasing year over year in the market too. The need to be connected to our homes is growing. The smart home device market has dictated this and the industry is filling that need. This is evident by the number of smart home devices nearly doubling since 2006.
Home Security Trend #2: Simplicity For Developers and Users
In 2019, Google announced Project Connected Home over IP. Their aim was to work alongside industry partners (Amazon, Apple, etc.) and build a new standard that enables IP-based communication across all smart home devices, mobile apps, and services in the cloud. Google's goal for this project is to create a USB-like plug-and-play process for connected homes and devices. As they stated in their blog, they want to "make it easier for developers" which in effect will make it simple and secure for the end-user of these smart home connected devices. You can also expect that if Google is involved, there will be a lot of thought placed on the innovation of analytics and security. With Google products and services already utilized in so many facets of our lives, you can expect a lot of emphasis on making our lives easier when it comes to home security as a chief goal.
Home Security Trend #3: Home Security Automation
This automation trend is one we don't see going away for a while. As consumers, we want technology to work with us to make our lives safer, easier, and more efficient. We don't want home tech to weigh us down and complicate matters. Home security shouldn't be a ball and chain. Want your home security system to run other functions of your home such as your refrigerator, coffee maker, tv, thermostat, and the lights in your bedroom? It's here. And the options are growing every day. Imagine your system automatically turning on the heating system in the home when it knows you're only 15 minutes away. How about the garage door opening when it detects your car approaching the driveway? What about turning off Wifi access to everyone in the home at 10 o'clock each night? There are endless permutations of automation heading our way.
Home Security Trend #4: Voice Controlled Devices
Alexa, Google, Siri. The three major players in voice activation are now all connected to our devices, which means users will see an increase in devices and controls which will let them arm and disarm devices with a simple voice command. In just the short amount of time voice controls have been around, we've seen strides of improvement. Don't expect it to slow down either. Voice controls are a home security trend to keep your eye on in the coming years.
Home Security Trend #5: Security Personalization
Tell me if this sounds familiar: Alert notification fires off on your smartphone. You check it. It's just a bird flying in front of the ring doorbell. Alert notification fires off again 5 minutes later. You check it again. Just a neighborhood kid riding her bike on the sidewalk and your doorbell camera picked it up again. These notifications are kinda fun and intriguing at first, but sometimes the alerts get old quick and we potentially condition ourselves to altogether ignore them. This is why we're seeing devices innovate in the personalization space. Devices and software are getting granular on their improvements to the point that you can personalize your home security to only alert me when there's an actual body on my porch. Only want the home security system to alert you if someone is within 15 feet of the camera? With a few clicks, that option is now enabled.
Home Security Trend #6: A Rise In DIY Home Security
DIY home security systems are increasingly becoming more popular. This is going to impact the market in a number of ways. It is expected that the home security market is going to expand, which carries the potential of significantly lowering the cost associated with home security as a whole. But this rise in DIY home security systems is currently dependent right now on the ease of use of technology AND the knowledge capability of its users. And right now there is a giant gap in how feasible DIY home security systems are for the general public. In this post, we've dived into everything you need to know about the differences between professional and DIY home security.
Home Security Trend #7: The Rise Of Crime During Pandemics
"Porch Pirates". The burglars who snatch packages off doorsteps. They've always been around. They're always looking for that opportunity too. With the recent stay-at-home orders sweeping the globe, we've seen a dramatic rise in online shopping. As a result, this sudden surge in packages being delivered to homes has given these "porch pirates" more of an opportunity for mail theft. Some estimates proclaim that as many as 20% of Americans have had a package stolen in the last 3 months. Even with the amount of Americans working from home or laid off, these thefts have still risen and often occur in broad daylight.
Do I Need A Home Security System?
Trends are nice. They should excite you because it shows a growth in the market and that's only good news if you're a user of home security devices and systems. But what if you're not? What if you don't have any smart devices yet? What if home security just isn't that important to you? What if you haven't hit that critical juncture or situation in life that forces your hand to get a home security system? Consider yourself lucky if you've never been burgled or robbed. The amount of cases, evidence, and reasons for having a home security system increases every day. In our opinion, everyone should at least seriously explore the idea and have a conversation with family or themselves about getting a home security system. When it comes to a decision like this, better to be proactive than reactive.
Why Your Home Security Installation Should Be With SafeStreets
There's never been a better time to help protect your home. We're partnered with SafeStreets to bring you one of the most insane exclusive offers. We couldn't believe it when we read it.
One of the most enticing elements about SafeStreets right now is the insane bonuses they're exclusively offering through us for any new customer. These just aren't random coupons and cheap giveaways either. SafeStreets has bundled over $1K worth of bonuses! This isn't a contest or raffle you have to enter either. These are the little pot sweeteners every person will get.
Get $850 in FREE* home security equipment
PLUS a Free* Smart Doorbell Camera
PLUS a $100 Visa Gift Card** from SafeStreets
The Smart Choice.
Every member of the SafeStreets team is laser-focused on giving every customer a 5-Star Experience. They've even trademarked that guarantee as "5-Star Experience" so you know there's more than just words behind that promise. Whether it's evaluating your customized and specific needs when it comes to home security, installing your systems, or educating you on how simple it is to use, SafeStreets is not satisfied until you are "5-Star" happy.
Your Security Is Our Business
It's so simple to get started on helping protect your home and giving you the peace of home you deserve. Click here to learn more about the simple steps you have to do.
So let's recap briefly on this amazing offer. Those who install today are going to get….
Professionally installed service (Same day or Next-Day Installation)
Professionally installed home security installation by Smart Security Certified Pros
Immediate access to the ADT SoSecure app
Technology and Monitoring by ADT
Home Automation
The ADT 6 Month Money-Back Guarantee
Get $850 in FREE* home security equipment
PLUS a Free* Smart Doorbell Camera
PLUS a $100 Visa Gift Card** from SafeStreets
Okay. It's Your Move.
Consider this, it probably took you at least 10 minutes to read this article. During that time, there were over 11K packages stolen from people's property. Let's be a little candid here for a moment: if you pass on this offer, in a week from today are you going to have that warm, cozy, comfortable feeling of knowing your home is protected head to toe? Probably not. You'll still have that anxiety and fear at night when you nervously rest your head on your pillow.
Face it. Most of what you need is peace of mind and peace of home. You need the solace that comes from security. Get in on this offer from SafeStreets now and have a professionally installed home security system with all the bells and whistles, secure apps, all installed in less than one day. In a lot of areas, it's a same-day installation! Wouldn't you like to be home automation and home protection within a few short days? Act now. Don't wait. Your peace of mind is worth it to you. Click here.
*with $99 installation charge and new monitoring agreement. Early termination fee applies. No cash value.
**Restrictions apply. Visa gift cards issued by MetaBank™, MemberFDIC, pursuant to a license from Visa U.S.A.Inc. Neither MetaBank nor Visa is a sponsor, endorser or participant in this promotion. Monthly inactivity fee of $2.95 after 12 consecutive months of inactivity. Lost/stolen replacement card fee of $5.00. See the cardholder agreement for more details.