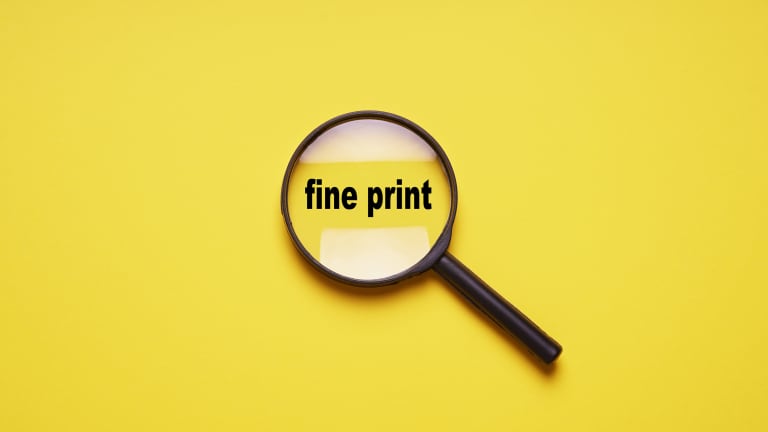 FaceApp is a Lesson in Reading the Fine Print
It's so funny to see yourself as an old person! Except to do so, you've handed over A LOT of your information to FaceApp.
Is your social newsfeed full of old people?
Thanks to FaceApp, your friends and many of your favorite celebrities have shared photos of themselves looking many years older and wiser. People like Lebron James, Chip and Joanna Gaines (who has since deleted her post), Carrie Underwood, and the Jonas Brothers, to name a few. 
And now, after more careful inspection of the FaceApp Terms of Use, people are losing their minds.
And rightly so.
Because it turns out that there is some strong language in the FaceApp Terms of Use when it comes to what sort of rights you're granting to the app for those wrinkly photos you can't help but love.
And the fact that FaceApp is Russian based has created additional alarm.
But if you're not inclined to clutch your pearls about the Russian origins of this app, let me be clear about why you absolutely should care:
The amount of access to your data, photos, and information that you are granting this app is BANANAS.
From FaceApp's Terms of Service document: 
"You grant FaceApp a perpetual, irrevocable, nonexclusive, royalty-free, worldwide, fully-paid, transferable sub-licensable license to use, reproduce, modify, adapt, publish, translate, create derivative works from, distribute, publicly perform and display your User Content and any name, username or likeness provided in connection with your User Content in all media formats and channels now known or later developed, without compensation to you. When you post or otherwise share User Content on or through our Services, you understand that your User Content and any associated information (such as your [username], location or profile photo) will be visible to the public."
So that photo of Lebron James or Joanna Gaines? FaceApp can use it pretty much however they want.
You grant FaceApp consent to use the User Content, regardless of whether it includes an individual's name, likeness, voice or persona, sufficient to indicate the individual's identity. By using the Services, you agree that the User Content may be used for commercial purposes. You further acknowledge that FaceApp's use of the User Content for commercial purposes will not result in any injury to you or to any person you authorized to act on its behalf. You acknowledge that some of the Services are supported by advertising revenue and may display advertisements and promotions, and you hereby agree that FaceApp may place such advertising and promotions on the Services or on, about, or in conjunction with your User Content. The manner, mode and extent of such advertising and promotions are subject to change without specific notice to you. You acknowledge that we may not always identify paid services, sponsored content, or commercial communications as such.
I'm sure that celebrity lawyers are working overtime right now…
"But I'm not a celebrity, so who cares!"
Remember when Cambridge Analytica harvested data through a 3rd party personality test app? The permissions in the app granted Cambridge Analytica access to not only the users data, but their friends data as well. 
This data was then used to profile users and serve them very specific news posts via Facebook ads in their newsfeed. Whether or not you believe if voters were swayed by the sort of content that was customized especially for them is not the point.
The point is, is this what you thought you were doing when you took that personality quiz, or downloaded an app so you could see what you'll look like when you are old?
I very much doubt it.
Does FaceApp require that you give it permission to get a whole bunch of your information and digital data?
YES.
Do many of the apps you're probably already using do the same thing? 
ALSO YES.
It's time to start reading the fine print. And it's time to start asking a critical question:
Is this a free app?
Then how am I "paying" for it for this service?
Because you are. You are always paying for it.
Want to take a deeper dive into the FaceApp issue? Check out this article from Mashable, and this one from Forbes.