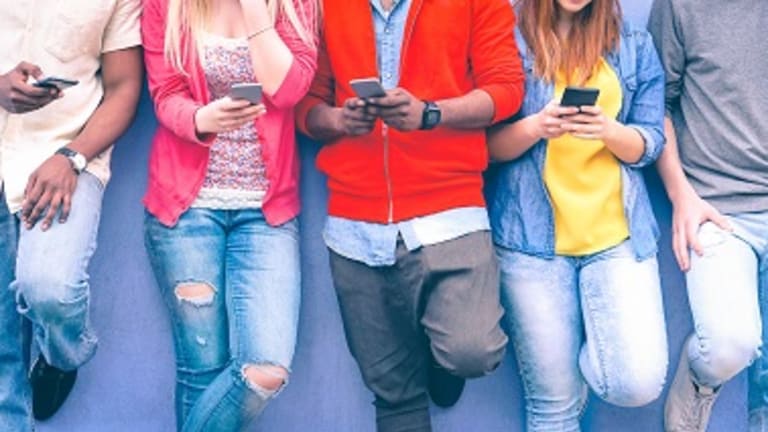 How to be a Tech Gift Holiday Hero for Tweens
Be an A+ parent this holiday, and provide your child with a device that comes ready for them out of the box.
As a technology entrepreneur and mom of two digital natives, my kids holiday wish list is full of phones, tablets, and games. The challenge I experience is what battles do I want to fight once the merriment of the season passes?  I have to live with these devices in my home for 2020 and beyond.
Parents of tweens in the always connected age need to establish clear boundaries out of the gate for new technology devices, and ensure they are set up properly up front. Once pandora's box is open, it is virtually impossible to be a responsible gatekeeper without backlash. A huge risk for kids today is the elimination of barriers to adult oriented content. 
"90% of young men were sexualized by pornography between 8-11 years old. Similarly, 60% of young women by the age of 18 have been exposed to porn as well. Almost 80% of this exposure, which isn't always voluntary, is happening in the perceived safety of their homes." The Novas Project. 
This happens in obvious places like Pornhub, but also in less obvious places like YouTube Kids, Roblox, Snapchat, and Instagram. Fight the New Drug provides are sobering information in their article "The Real Average Age of First Porn Exposure."  User generated content is a key feature in chat and interactive online communities including online gaming, social media, and live streaming apps.  
 This year the top of my kids wishlist is a gaming system. The challenge I face as an industry online safety insider is the knowledge of how much abuse happens on online gaming systems. A recent New York Times article "Video Games and Online Chats Are 'Hunting Grounds' for Sexual Predators", reflects a lot of the feedback I have heard from doctors, school leaders, and technology workers.
According to YouTube; users upload 500 hours of content per minute.  With that amount of video volume, companies that host user generated content use computers to scan content for violations of their terms of service. Even when the computers are over 99% accurate in identifying problematic content, that still leaves a lot that can slip through the cracks. 
Our kids are growing up in a time where a hashtag search on social media can connect them with violent, graphic, and/or hard to understand content.  Kids doing innocent searches for things like "My Little Pony" or "hamsters" are sometimes getting inappropriate images back in response.  Even if you are a highly engaged parent of a good kid, odds are they will not tell you what they saw out of embarrassment. In an effort to put off these difficult and age inappropriate conversations in my house, I have compiled a list of devices that give kids the joy they are seeking in a safer way that was designed with them in mind.
1. My favorite first phone. I recommend the Gabb Wireless phone. It is not only the most cost effective I have found, but it does not have an app store, the internet, or social media available on it. A phone for kids that lets the call and text, but that is it! And bonus, it looks cool! Use my code "Thee" for a discount.
2. My favorite first computer. Mashable has rated the Tanoshi 2 in 1 device #1 for 2019 for beginners and I could not agree more. It has all the benefits of a Chromebook for homework, a tablet for playtime, and best of all it comes preloaded with kid appropriate apps and Google Family Link for safe searching, time limits, and parental controls
3. My favorite first gaming system. This year my kids will be getting a Nintendo Switch. The reason? 95% of games for the Nintendo Switch are designed to be played with other people physically located in the room with your child. As long as you don't intentionally set up online gaming on this device, it does not open up the lines of communication to strangers.
The holidays are a time for family, friends, celebration and joy. To keep that harmony in your house for all of 2020, I recommend being mindful in your holiday tech purchases and making sure that the devices are really designed for kids in mind. According to a 2018 study from the British Nurses Association, "Less than 15% of people change a default setting on a phone for any reason". Good intentions do not translate to action. Be an A+ parent this holiday and provide your child with a device that comes ready for THEM out of the box.
Happy holidays!
Lisa Thee