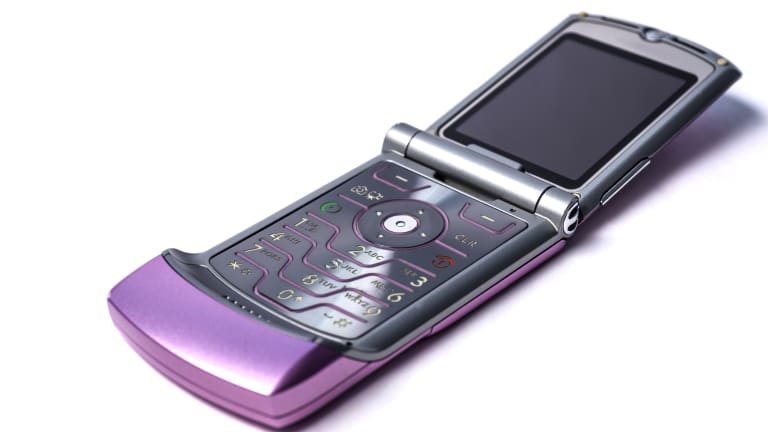 Things You Need to Know This Week: Are Dumb Phones The New Black?
A must read about technology in the classroom and a hack to dumb down that smartphone of yours.
This week is FULL of tech news for families. As always, this week arms you with more information for managing your family's digital life—the good stuff, the stuff to watch out for, the stuff you need to know, and the video of a high school dance team giving their Homecoming assembly attendees the Marvel-inspired performance we all needed.
The "dumb phone" trend is fascinating to me. But whoa, why are these so expensive?!
***
MUST READ: This interview does an outstanding job of discussing how technology in the classroom impacts learning—bad tech doesn't replace good teaching, and good tech can enhance the learning experience.
***
Screen use is making our eyes hurt. WEIRD. (But truthfully, this article did entice me to go hunt down my glasses in an attempt to alleviate the dull headache I have at the end of my screen-centric workday. It helped!)
***
I did this and I COULD NOT LOVE IT MORE. SHOUTY CAPS LOVE IT. (Move all the apps off of your home screen. Dumb down your phone, yo.)
***
Amazon is now going to let other Amazon users answer your Alexa questions. Wow. Yeah, what could go wrong?
***
Apple is "tweaking" their app store rules for children's apps. The rules that were intended to protect the data privacy of young users have been loosened a bit with language changing from "must" to "should." Apple putting some strong efforts forward to help protect the privacy of all users, but parents still need to be reading the fine print on all of the apps they're allowing their children to access.
***
GOOD: Facebook is banning images of self harm and Instagram is making it harder to search for this type of content on the platform.
***
The debate about how social media contributes to, reflects, or exacerbates teen mental illness is FAR from over. But each study peels back a new layer of the onion on this high stakes topic—in this case the idea that 3 hours on social media might be a point to note.
***
Digital phenotyping is fascinating. And it's really important that digital users strive to understand that it's happening.
"Every status update and every selfie has a second life—as the raw materials for ad targeting, data brokering, and research. Twitter data are useful for detecting earthquakes. The White House is funding research to see whether Fitbit data can be used to prevent mass shootings. YouTube's "mannequin challenge" videos are used to train self-driving-car systems. Internet-connected thermometers might detect flu outbreaks."
***
OH REALLY: Tech companies including Google, Facebook and Amazon spent over 65 million dollars in 2018 to lobby Congress and influence digital privacy legislation.
***
There's a new iPhone coming and if you're wondering what the new features are and if they're worth it, this guide does a great job of breaking it down. (Spoiler: the new camera features look legitimately fantastic.)
***
Is it possible to be teary-eyed-proud of kids you don't even know. Because I am. Cue the Marvel dance team performance…