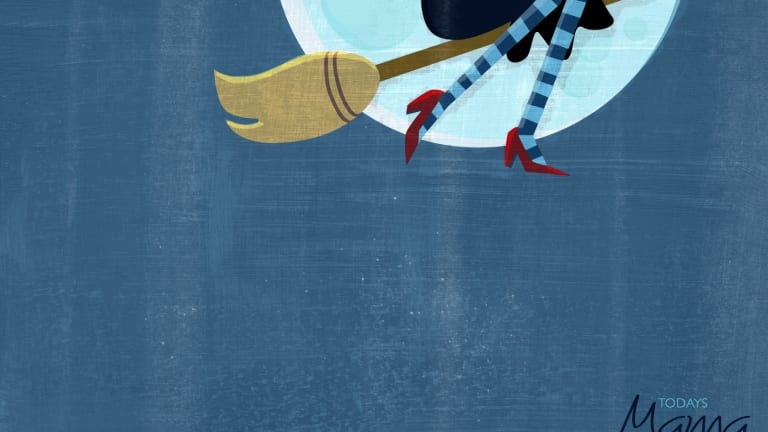 Free Halloween Desktop and Smart Phone Wallpaper
Did someone say, BOO!
Changing my phone wallpaper is one of the features I mess with regularly and since Halloween is right around the corner, naturally I need a Halloween phone wallpaper! I mean, I can only fit SO MANY pumpkins on my porch before the neighbors start to talk, so making this small adjustment to my phone makes me so happy.
While I'm busy giving my phone a seasonal update, why not give the computer desktop a little flare?! (I might have a problem, but I don't care. I will search and save Halloween desktop wallpapers forever. I've been known to do it when I'm feeling the July heat and wishing for Autumn.)
The Best Halloween Phone Wallpaper
Ready to add something spooky to your phone? The best Halloween phone wallpapers are the ones that draw upon your favorite October traditions and scenes. Do you live for picking the perfect pumpkin, or love the sound of leaves crunching under your feet? Maybe you like things real spooky and prefer skeletons and jump-scares. (Not my jam, but good for you!) Maybe you love a spooky saying? Whatever you love about the season, tap into that when picking your Halloween phone wallpaper...I mean, you'll have to look at it approximately 4 billion times every day.
TRENDING: Our Favorite Halloween Homes This Year!
The Best Halloween Desktop Wallpaper
No, we're not talking about your actual walls (although we have the cutest Printable Halloween Party Banner if you need one of those too) we're talking about the other screens that dominate your world, your laptop or desktop computer. Did you know how easy those are to change? You don't have to be limited to whatever came pre-loaded, just save any high-resolution image on your computer and use it to set it as the desktop wallpaper in your preferences and settings. The same holds true for picking the best Halloween desktop wallpaper for you— find what you love and let it set the tone for your season. So often we focus on all of the Halloween decor in our home and spend a lot of time searching for easy DIY Halloween decor, but what's easier than switching up your personal electronics?! And the best part? You don't have to dust them, or pack them away in November!
MORE: 5 Free Halloween Decor Ideas 
Dear October,
Seeing your name on the calendar this morning fills me with giddy anticipation. You bring cooler weather and the promise of soup, hot cocoa, pumpkin carving, kids in costume, and more delicious baked goods than a household can handle.
In your honor, we're sprucing up our desktops and phones with a bit of witchy whimsy.
Hugs and Kisses,
Erin
Download the full-sized Halloween desktop wallpaper here (wide version) and here (full version). Download Halloween smartphone wallpaper here.
Happy Haunting!
---
The Mama's Guide to Halloween
Halloween can be busy. Halloween can be fun. Halloween can be extremely stressful. The costumes, the decorations, crafts, activities, school parties, trick or treating, kids safety, food, recipes,...we get it. You're most likely feeling overwhelmed with this spooky holiday. We've been there before too. Halloween is meant to be fun for everyone, not wear you down with all the minutiae of the holiday festivities! We're here to help! Here's what every Mama needs to know about Halloween. The Mama's Guide to Halloween provides Halloween tips, tricks, resources, recipes, activities, costume ideas, and more!