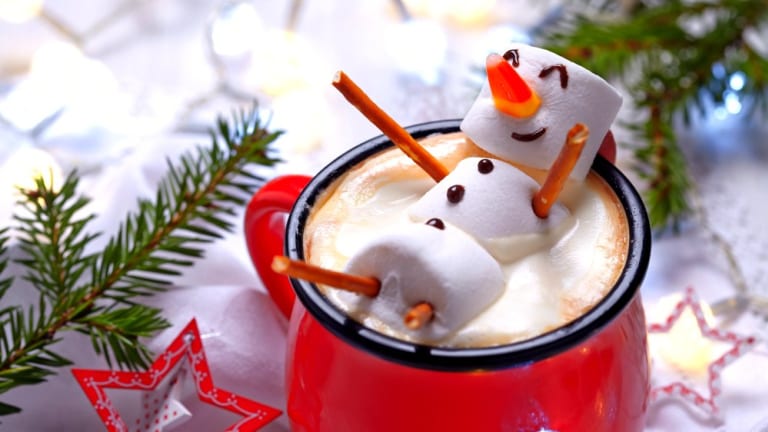 Creating Holiday Traditions with your Kids
The month of December usually finds us extremely busy.
Between work, maintaining the house, doing the extra gift shopping, decorating, visiting relatives and attending or holding gatherings. Making time for savoring the holidays with the family is so important for the children. They want to feel special and have attention paid to them , especially at this hectic time of year. The season means much more than just opening presents. Carving out time for a few annual traditions can create wonderful memories for the whole family.
Here's 7 ideas for families with kids of all ages.
Read Together
There are many wonderful holiday themed books for families. Reading the same one each year (and then perhaps read a new and different seasonal story) creates a tradition that will live in everyone's memories for a long time to come. From 'Twas the Night Before Christmas to A Christmas Carol to Hanukkah to Celebrating Kwanzaa, there's a book fit for every family. This special unplugged time is a gift you all can share.
Craft Together
Consider starting a new family tradition of creating a craft together. With the plethora of ideas on sites like Pinterest you could make a new wreath each year, paint or decorate handmade ornaments, create homemade Holiday cards for friends and family or make crafty gifts for the grandparents to cherish. Each year, as the kids grow, the crafts can get more intricate, but the idea stays the same; homemade is from the heart and the time creating is half the fun.
Bake Together
Nothing says warm and cozy like a kitchen full of baking supplies, a warm oven and little hands in the batter. Yes, it's gonna get messy! But allowing kids of all ages to help measure and pour or use cookie cutters is just plain fun. Giving the cookies as gifts creates a sense of pride for the kids. And with a million holiday cookies to choose from, you can make it a weekly tradition throughout the season! Pick up dollar store tins and bake several styles of cookies while holiday music is playing. Of course, the sampling is fun too. Healthy eating rules can be broken this time of year!
And don't forget to put the kids to work with clean up duty afterward!
Take a Walk
Or a drive. No matter which holiday you celebrate, the neighborhoods look incredibly festive with houses decked out with lights and lawn ornaments. We pile into the car, put on the holiday music and head over to a local house with synchronized lights which attracts a big crowd. Packing hot chocolate and cookies adds to the fun. Then each year we take different routes home, leisurely exploring new neighborhoods. I found this great HOLIDAY LIGHTS MAP of houses on Long Island here.
Decorate the House
Yes, we all want perfect houses with perfect decorations in the perfect spots, but that spoils the fun for the little ones who like nothing better than to dive into the box you just pulled down from the attic and pull out a snowman or candle or reindeer and strategically place it in the middle of your display of seashells. My son loves decorating for Christmas so much that we drive him to Grandma's so he can help her decorate the (lower part) of her Christmas tree. He talks about it for weeks afterwards. We also take turns who puts the star on the tree each year.
Shop Together
I know it's not easy to shop with little ones, but try making a special trip, to say a dollar store. Give the kids $5 each and let them go crazy. Most kids enjoy shopping for other people. A craft fair at a local church or school is also a wonderful place for them to be savvy shoppers, as a $5 or $10 bill lasts a little longer.
Carve out Family Fun Time
Attend a special event each year. For us, it's going into the city and seeing all the amazing decorations. I find that doing something repeatedly creates very strong memories. Whether it's a local Christmas parade, a local festival , seeing a play, watching the Rockettes live or on TV, or cutting down your tree, this is a season for slowing down and savoring time together as a family. Check our local papers for nearby events or hop in the car to take a little overnighter to a theme park that opens for seasonal activities, a hotel known for the decorations and events or a museum celebrating the Holidays with special events. Don't forget all the Christmas tree farms on Long Island, especially some of the bigger ones out east that have rides, live music, Santa and more!