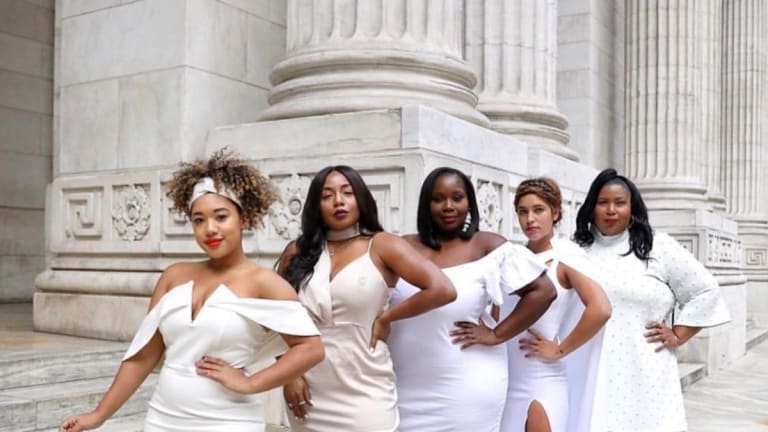 BEST Halloween Costume Ideas Guide 2021
From celebrities crushing the costume game to clever-but-easy DIY Halloween costumes for the entire family, here is your ultimate Halloween costume inspiration guide for 2021!
It's that time of year again—the time when all of your thoughts (aside from the all-important, "How long until I can have another Reese's pumpkin?") are consumed by the monstrous effort of coming up with, designing, and perfecting the ultimate Halloween costume.
Well, look no further than this: the Today's Mama Ultimate Halloween Costume Ideas Guide of 2021!
We've got you covered (literally, like, in a costume) with everything from family Halloween costumes to sexy couple costumes, and from funny girlfriend costume ideas to your kids' favorite literary character-inspired Halloween costumes. We've got DIY costumes, and easy last-minute costume ideas. But we've also gone to the other extreme—incredible celebrity Halloween costume ideas...unfortunately the makeup artists are not included.
If you're ready to find the best Halloween costume for 2021, scroll on!
Best Couple Halloween Costumes For 2021
Feeling romantic this Halloween? Maybe a little like you and your partner could take on the impossible together? Well, we've got a costume for that. And that. Here's to hoping one of these Halloween costumes for couples will spark some creativity for you and your boo!
Best Kids Halloween Costumes For 2021
Halloween is all about the kids right? Check out our favorite kid costumes that won't have you up with the goblins the night before or breaking the bank at the obnoxious Halloween store!
Best Girlfriends Halloween Costumes For 2021
Making the most of Halloween with your favorite ladies? Here are the ultimate girlfriends Halloween costumes you're going to want to step into this year.
Best Solo Halloween Costumes For 2021
If you'd rather rock Halloween solo this year, try out one of our favorite Halloween costumes for one! From the poignantly clever to the perfectly classic, these easy single costumes will be a hit at every haunt.
Let's be honest, no one's  Halloween would be complete if you didn't see at least one dog dressed up. So for our favorite pet costume of Halloween 2021? Behold, the Cone of Shametini.
Feeling inspired yet? Let us know how you plan to dress up in the comments!
And don't forget to check out more Today's Mama Halloween inspiration:
10 of the Best Non-Candy Halloween Treats