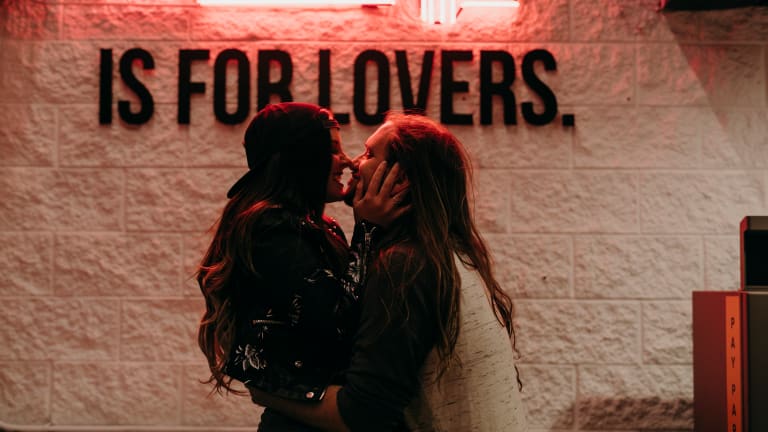 Meet the Bensons || Pregnancy Announcement
First time parents announce their pregnancy. And all the feelings, too.
Oh hey.
Are you a first time mama, a seasoned mama, or anyone needing some fresh newborn baby love and looking for the perfect place to find it?
We have that perfect, messy something for you.
We are Rob and Lyndi Benson, a married couple of 8 years from Salt Lake City Utah, world travelers, Disney and poodle adorers, and as of 8 months ago:
First time parents…. To be :)
And guys, we have no idea what we are doing.
Installing a car seat
Knowing what braxton hicks feel like
Asking why we need to buy onesies
Picking a midwife, hospital and insurance
Asking strangers what time their newborns take naps
Daily messages to close friends and family asking about changing nipples, stretch marks, the nesting craze, and WHEN WILL MY BELLY GET BIG AND CUTE.
Stopping Rob every ten (or two) minutes to have him stare at my belly with me when our little love starts to move. And about 2% of the time he catches it too.
Thinking about my vagina pushing out a crying watermelon shaped like a baby
Crying and laughing. And moments of panic and overwhelming joy and fear all at the same time.
And now, building our forever home.
You could say our life is changing.
A lot.
We are what you would call "adulting."
A lot.
In over our heads?
Hell yeah.
And freaking STOKED about it.
We are going from running our business Sugar Rush Photo + Video, weekend getaways to Disneyland, staying up till 3 am , and traveling the world on a whim,
To learning how to do this and all of life…with a baby.
So we want to invite you and all of your wonder and wisdom into our newest adventure. To hear what is hardest for us, what is the most exciting for us, and to let you dive deep into a world of the magical photos and videos to keep you entertained and probably laughing along the way.
We signed on our house February 28th. I took a pregnancy test March 1st. Rob was in the other room redoing our entire budget to get lined up to have our down payment ready by the finish date in November. This sweet human was stressing out over money and we had just started trying to make a baby, and I saw that double line and ALL THAT MATTERED was that we made a person and I was going to be a mama.
With our medical history, we have planned on adoption since the day we met, and fully planned on trying to get pregnant for a year or two before applying for adoption. And oh my gosh, it worked. I started BEAMING and shaking and crying and ran outside to face time our associate photographer, Jena. We planned a session with Rob and I where we could sneak in the news.
And then I kept my crap together and mouth shut for at least 17 hours.
17 long hours.
The next day, after pillow fighting in the studio and hearing my heartbeat the loudest it's ever beat, I said the four words that would explode our little world into a million pieces of expanding love:
"we're having a baby."
The expression on this sweet boy's face as he leaned back and smiled, then teared up will forever be in my heart. Our life changed that week, and we are SO dang excited to be a family of four.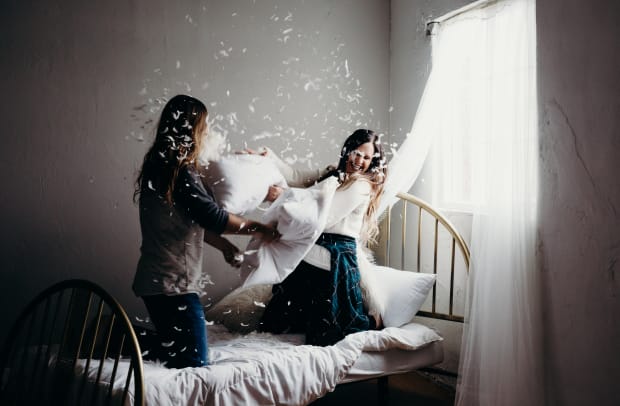 Jena with our company Sugar Rush Photo + Video caught it all on camera, and we are so so lucky.
SO here we are now.
Bringing a little HUMAN into our life!
A tiny little love bucket who comes in TWO MONTHS.
First trimester I LIVED off of cheeseburgers and burritos
Second trimester I puked up orange juice naked in the kitchen, while making EYE CONTACT with Rob, then proceeding to puke and pee myself.
Naked.
And third trimester I have pelvic pain, and sciatic pain, and am SO HAPPY that my belly is here, and this dancing belly babe is getting closer to being here in person.
Our days this summer have been spent traveling to Europe, going to the lake, running away to Disney (magical maternity photos you can see HERE), and filming ALL the magical weddings we can fit in before the house is done and the baby comes.
Rob touches my belly always, talks to our little person, picks up the dog poop, holds my hair when I puke, doesn't ever complain about the trips to target or the emotional roller coaster he is strapped to, and if I thought I could have ever loved him more…
I was so wrong. There is nothing hotter than watching the man you love become a father.
We are soaking in every bit of this chapter we have been in for the last 10 years together, and loving it. I am full of love for a tiny thing I have never met, a belly that grew and got CUTE and makes me feel like a supermodel when I strut around naked in our little apartment int the city, and little moments with just Rob and I getting ready for our next big adventure.
I am filled with excitement, anxiety, purpose, love and sometimes, a little bit of mourning, that this chapter is coming to a close.
But then this little one moves.
And all the fear I have melts and my life means more than it ever has, and I feel filled with courage and destiny, and becoming the type of mom this babe needs to become the person the world needs them to be.
So, adulting?
Bring it on.
We are SO excited to be part of the Today's Mama team, and SO grateful that you're all here to watch us write our story. 
See our little home video of our journey so far at:
xoxo
Lyndi