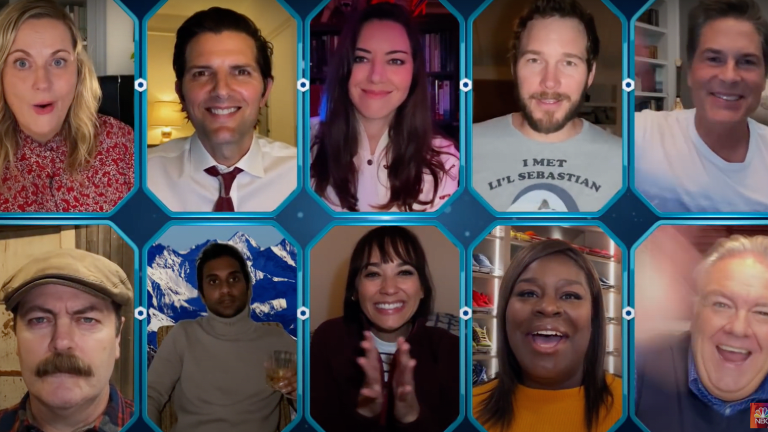 Virtual Cast Reunions are Giving Us Life RN
It's like, I have a reason to watch YouTube again.
I think we can all agree that one of the most important things coming from all this stuck-at-home business is the plethora of virtual cast reunions popping up everywhere.
Thanks to celebs like Josh Gad and John Krasinski, we're experiencing what superfans have dreamed of since the day their favorite pilots aired or films hit the big screen. We're talking everything from true Disney classics like Lizzy McGuire to cult hits like That Thing You Do. I mean, who doesn't want to watch the Oneders relive filming their band scenes on the beach with Tom Hanks? I, for one, am far more than here for it.
Celebrities from Steve Carrell to Michael J. Fox to Liv Tyler are breathing life back into YouTube for me as I watch them commemorate things like the 19th anniversary of Hilary Duff as Lizzy McGuire shopping for her first bra to literally the entire cast of The Office reviving their best nuptial dance moves for a real-life Zoom wedding of the luckiest fans ever.
Honestly, we all know we'll be happy to get back to some semblance of normalcy soon enough, but I'm not mad about all the little glimpses we're getting into the best parts of our screen-loving pasts and a peek into a real-life Where Are They Now? episode here and there.
Check out some of our favorites below! Did we miss any reunions you've been gushing over?