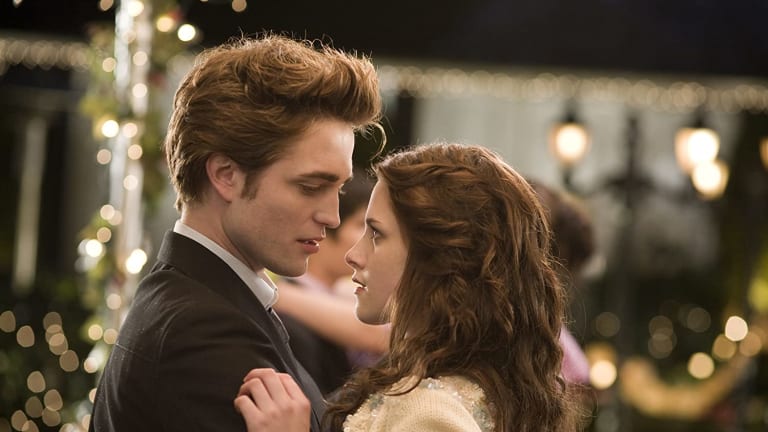 There's ANOTHER Twilight Book Coming.
You're dying to know all about it. Don't lie.
Do you need another perspective on the wildly intense love story of Edward and Bella? WELL, THEN YOU'RE IN LUCK!
Now before you roll your eyes at me, go back into your memory banks and try to remember how we ALL read Twilight back in the day.
You did. I did. Stop lying.
Forget the low-budget, powdered-donut version of Edward Cullen* that rolled across the movie screen, and remember how you devoured that dang book!
Remember how we all wondered what Edwards deal was?!
He shows up when Bella's in danger!
He's so attractive!
So are all of his siblings!
As are his shockingly youthful adoptive parents..?
Is he going to accidentally kill her?
Wait...he sparkles?
Now brace yourselves because Twilight author, Stephanie Meyer, has written a Twilight companion that tells the story of how Edward met and fell in love with Bella, from Edward's point of view.
Midnight Sun will be released on August 8, 2020.
And I for one, fully expect it to sell like hotcakes.
I mean, WHAT ELSE ARE WE ALL DOING RIGHT NOW?
*No offense to Robert Pattinson. He's super foxy and did his best with what he was given...which was...not much. Can't wait to see him as Bruce Wayne.