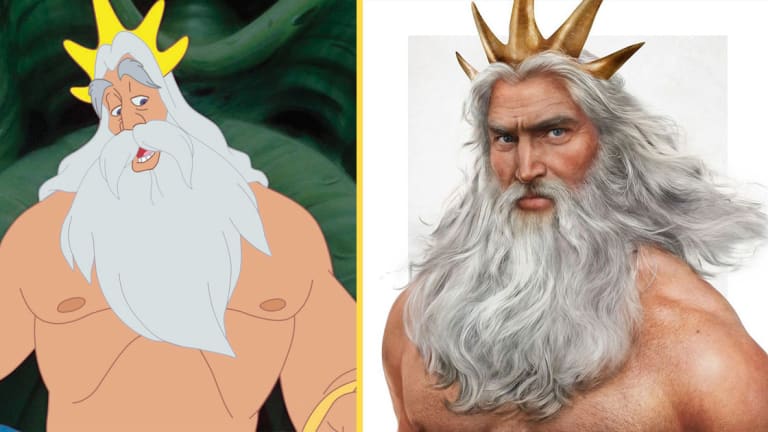 These Disney Zaddies are IT
I have never been more down with chest hair.
Remember when Jirka Vinse Jonatan Väätäinen laid us out with his IRL renditions of those drool-worthy Disney princes? Well, he's hit us again—this time with the man-cleavage we never knew we needed on those beloved princes' (and princesses') daddies.
And well, we stan.
Because, like it or not, the older we get, the sexier these man foxes are. And, really, who knew a man over 50 could pull off a mohawk and that I would be so SO into it...