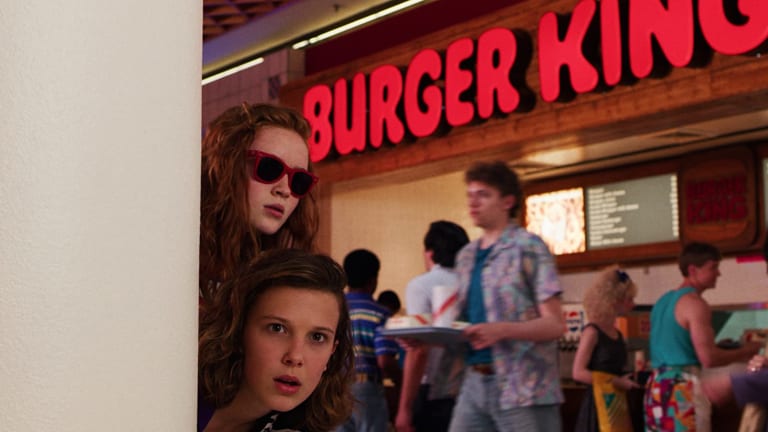 Stranger Things 4 Promises to Be the Best Season Yet!
It's going to be a LONG wait...
Stranger Things fans rejoice!
Yes, our beloved spooky 80's Netflix gem is on hiatus due to COVID but Natalia Dyer (Nancy Wheeler in the land of Hawkins, Indiana) is of the opinion that a little extra time won't have hurt Stranger Things 4 in the least.

Because according to Natalia's interview with the Hollywood Reporter, they usually begin shooting Stranger Things episodes before the writers have finished writing the scripts for the later episodes.
WHAT. THAT'S BANANAS.
"Normally, we get the first few scripts, and then they have to keep writing due to the schedule of it. And it takes a while to craft a script. So, normally, there's a kind of 'writing as we're going,' but it seems they've had enough time. I think it's maybe been a blessing for the writers, in some way, because they had the time to just sit down, think and create." (Credit: THR)
But that's obviously working just fine because Stranger Things has been nominated for 8 Emmy Awards and it already won a Peabody Award this year. 
Can you imagine Winona Ryder shooting this for Season 1 and just...you know...HOPING FOR THE BEST.
And maybe I need a little extra time to get over Hopper's "death"...
I know he's in a Russian prison! But did you see his little face when we nodded at Joyce to go ahead and flip the switches that would turn him to a skid mark!
Look at my heart in 100 pieces on the floor!
Right now the release date for Stranger Things 4 is listed as "2021." I'll be patiently waiting for Stranger Things 4. We're in this together, guys.