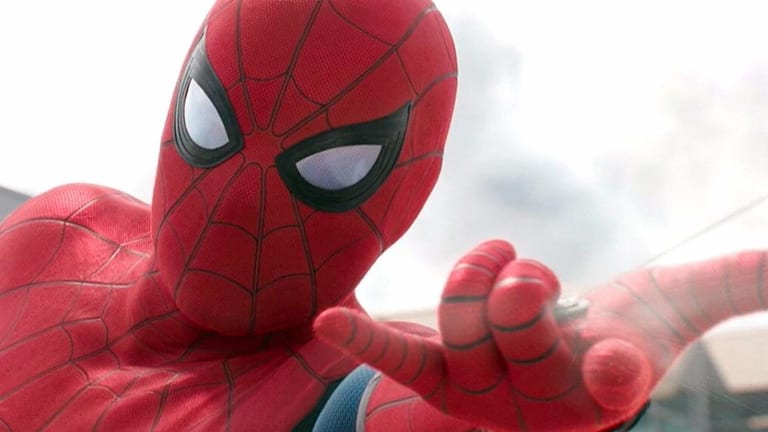 Spiderman Far From Home Trailer is SPOILERY
If you haven't seen Avengers: Endgame, first of all what are you even doing with your life, second of all, don't watch this trailer.
Spoilery!
If you haven't seen Avengers: Endgame yet, FOR THE LOVE OF PETE GET YOUR PRIORITIES STRAIGHT AND GO SEE IT!
I mean, it's made over 2 Billion dollars, so clearly, it's really, really good.
Do not watch this trailer if you haven't seen it, and for sure don't read any further. Because I have seen Avengers: Endgame twice and I have things to say.
Let's discuss!
Spiderman is super sad guys. I cannot take his cry eyes. It's heartbreaking and these Marvel films have been gutting viewers with super emotional moments. Spiderman turning to ash in the arms of Iron Man in Avengers: Infinity War? COME ON. Spiderman made it back and that image still haunts me!
From the looks of the Spiderman Far From Home trailer, Peter Parker appears to be the young prince of one-liners. And he's young and foolishly innocent enough to send Nick Fury to voicemail!
Oh hello, Jake Gyllenhaal. Thank you for showing up as the next bearded age-appropriate eye candy for me...now that Captain America has shaved his off. 
Except when he's in fight-mode he wears...a...fish bowl...on his head?
Okay, maybe I'm on the fence about this guy.
Okay, moving on.
Peter is still pining for MJ, which I am here for. And MJ is onto Peter Parker's alter ego, which I am also here for, because smart, sassy girls are fun.
Also, I'm calling, "Bitch please, you've been to space." as the official one-liner for this movie.
I guess I should just send all my paycheck's directly to Marvel, because I'm hooked.
See you at the movies!