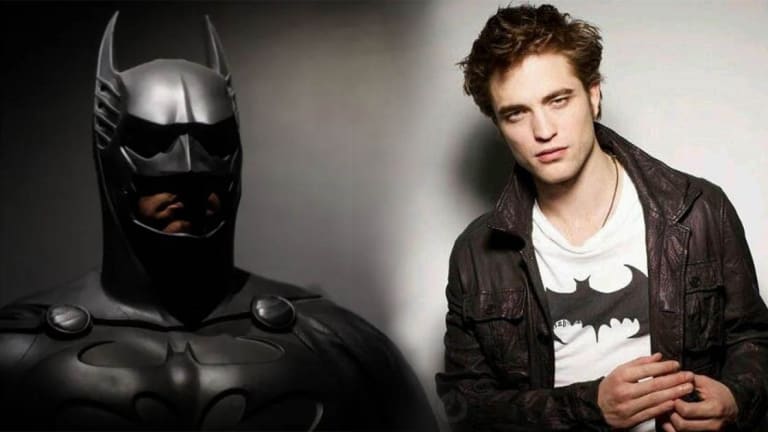 Robert Pattinson. Is. BATMAN. And half the world has lost it.
Why do these movies exist if not to divide us, anyway?
Listen, we all have our favorite Batman.
Some go for the classics (your Keatons, your Christians—my personal bat crush). Others favor the contemporary versions of Arnett and Affleck.
But it may well be up to the latter set to get on board with the 2021 version of the caped crusader:
Robert Pattinson.
Did you feel that? The slight shaking of the earth as half its population lost their batsh*t thinking about a sparkly vampire playing their beloved chiropteran hero?
Me either. Because the other half of the world is apparently super stoked on this kismet arrangement and simultaneously shook the earth in the other direction.
Here's what I say:
Stop putting the guy in a coffin. Errrrr, box.
Look, if we're gonna let this guy play Ted Bundy nowadays…
…there's really nothing ANY actor can't at least attempt. So I say, bring the moody Robert Pattinson stare to Gotham.
And honestly, he's got a Batman-worthy jawline if I've ever seen one. And that's probably enough to get me through 2 hours of a dark night this time around anyway.
And if all else fails, he'll have every Hufflepuff on the planet loyally and fairly backing him. #teamcedric