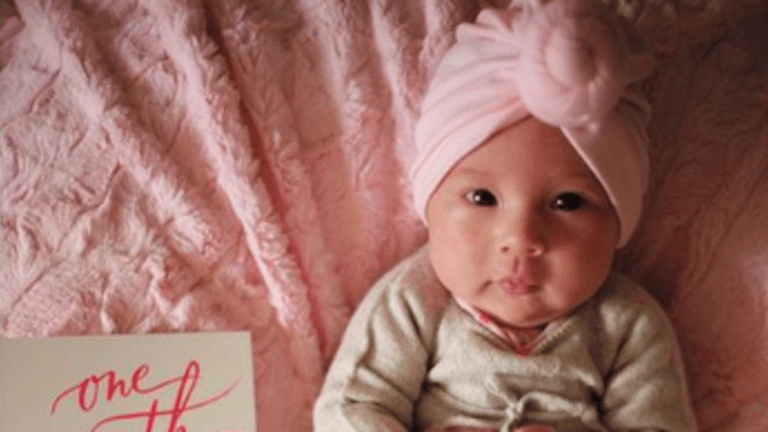 Goldie And Kurt Can't Get Enough Of Their Grandbaby And We Are HERE For It...
Wouldn't you want Kurt and Goldie for your grandparents too?
Kate Hudson's baby girl, Rani, has been the talk of the town since she arrived a few short weeks ago but as much as her parents and brothers are in love, her biggest fans just might be her grandparents, Kurt Russell and Goldie Hawn. 
Kate shared this intimately sweet photo of the smitten grandparents on her Instagram feed a few days ago and it looks like you can go ahead and stick a fork in those two because they're cooked and done. 
Babies have a way of doing that, I suppose that's why they keep getting born amiright? Ugh, what's better than a tiny lump of newborn to make you feel like everything's rosy and right with the world? Answer: NOT MUCH. 
On that note, anyone want to lend me a fresh one? Because this baby train has pulled out of the station permanently and it's gonna hopefully be a good long while before I get to cash in my Grandma card. Help! A sister needs a newborn neck to sniff!