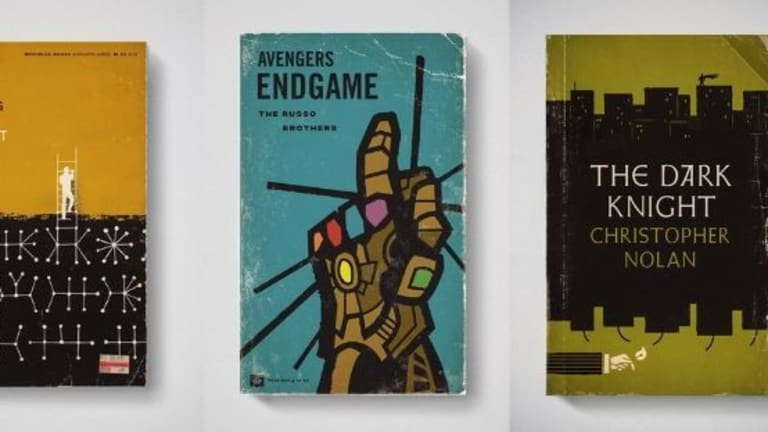 Designer Reimagines His Favorite Movies as Old Book Covers
The results are in, and he's really freaking creative.
Which is better—the book or the movie?
It's the age-old debate (to which the answer is 'book' at least 99% of the time, I assure you) that people love to battle over given the many, many cinematic adaptations of great writing out there.
But artist and illustrator Matt Stevens starting thinking about things in the reverse. What if his favorite movies were made over as old book covers? He took on the project as a way to fight his way out of a creative slump and the results are in—he's really freaking creative.
After receiving some love online for his "Good Movies as Old Books" project, he decided to push for 100 stylized adaptations which he'll turn into high quality prints and a book for his Kickstarter backers.
*Take my money.*
You can find his entire revealed works here, but scroll on for some of our favorites!