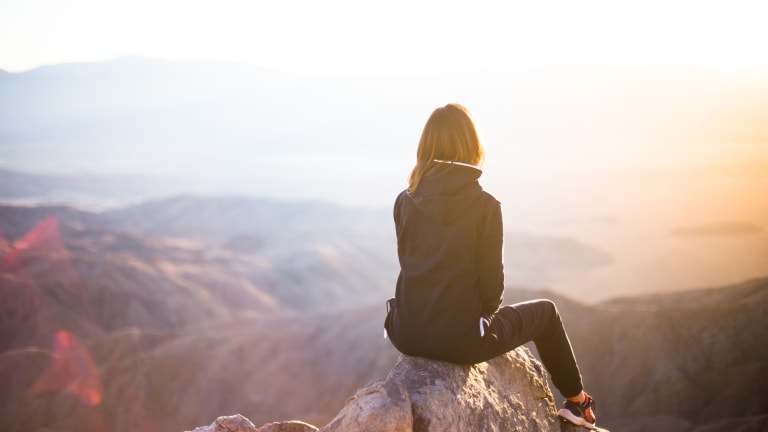 Today I Hit My Limit
YOU ARE SIMPLY HUMAN, no matter how often you fancy yourself Superwoman or how well you pull off the cape.
Actually, it was yesterday. Or maybe even the day before. But I kept hanging on because...well, let me count the reasons.
1. I SHOULD be able to handle it. Whatever it is and however big it feels and no matter if I feel like I haven't had a reprieve from this mom gig in months. Rosie the Riveter and all that.
2. The ever-present mom guilt. I shouldn't want to be away from him. He's two and learning and doesn't realize that if he uses that angry growl voice with me one more time I may just permanently lose my, you know.
3. He smiled at me from around the corner of the pantry where I'd been hiding—crying—and said, "peek-a-boo!" which made me cry harder because he is so sweet even when I feel like a monster and MOM GUILT. 
4. We've had so many fun times the last few days, big fun times and new adventures together, and that should be enough to keep me happy and patient.
5. He is more independent now and has given me more space in the last week than I've had in his entire 28-month existence (which still isn't much to speak of).
6. I don't want to miss out on the things we COULD do if I stuck around today.
As I list every suffocating reason, I know what exactly what I'd say to any of my friends who gave me the same list: GET OUT. Now.
Go do something for you. A pedicure, a massage, a hike, a nice scream in the car. Whatever it is that will release your too-far worked mom muscles.
No reason you come up with to not give yourself a break will ever trump the fact that YOU ARE SIMPLY HUMAN, no matter how often you fancy yourself Superwoman or how well you pull off the cape. As neurobiologically hardwired for connection as we are, we are also meant for space and independence and personal growth and a whole freaking day of just being Me. Not Mama, not Wife, not Dinner Queen, not Activities Director, not any of the wonderful but other-defining titles that drag themselves along behind motherhood.
It's okay and it's normal for us to feel overwhelming fulfillment and joy right alongside the desperate need for freedom and SELF in motherhood. Without having to talk ourselves off the Ledge of Supposed Selfishness.
So I'm gonna go. I'm going to enlist my most trusted babysitter for an all-day ME DAY and just fill my own bucket for once. And I'll cry as the guilt washes over me when I ask. But I'll go anyway. And I'll reread this as I sit in the driveway because I'll already need reminding. But eventually I'll step on the gas.
And it won't be for them, though they'll surely benefit. It'll be for me. Because I am worth it, and I don't need another reason.
Tomorrow, the cape will come back on and I'll again feel the stretch of my everything being 100% needed. But today, today I may just wrap that cape up and use it as a pillow to rest my super, yet weary, head.