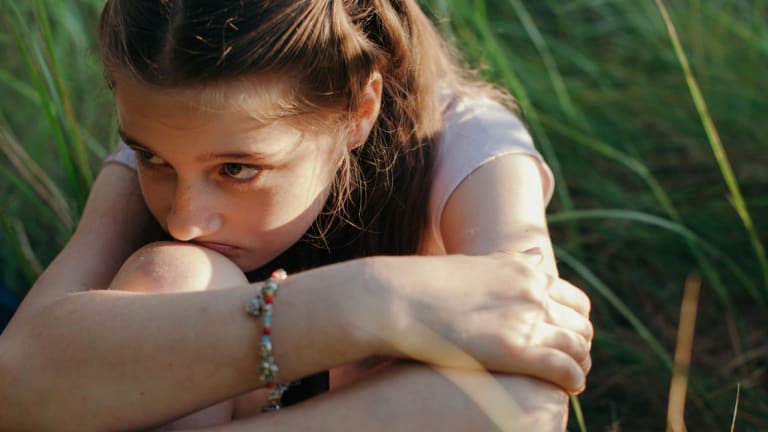 The Second Leading Cause of Death in Kids 10-18 Might Surprise You
Here's what you need to know, how to talk to your children about this, and tools you can use to alert you to warning signs.
Suicide among children is a growing epidemic across the U.S. In fact, it's now the second leading cause of death for ages 10 to 18. In less than a decade, the number of kids hospitalized for thinking about or attempting suicide has doubled. These startling statistics show a rising public health concern for America's children.
How can I be a part of the solution?
It's time to remove the stigma. Talking with your child about suicide can help them understand depression as a disease, put words to their feelings, and be able to recognize warning signs with their classmates. Make sure they know there's no shame in getting help for depression or suicidal thoughts. On the contrary, it's a sign of strength to reach out for help. Warning signs can be hard to catch, especially when they happen behind the closed doors of young people's online activity. We created a video to help parents and kids have open conversations about this difficult subject. Watch here.
Talking to children
The American Academy of Pediatrics recommends that parents don't talk to children under the age of eight about suicide unless they've been directly affected. However, if your child brings up suicide or knows someone who has died by suicide, you can provide short and simple answers such as, "This person died and it's very sad. They had a bad disease."
Talking to tweens
As children get older, it becomes easier to understand the concept of suicide, but it should still be discussed in a sensitive manner. You can start the conversation by discussing mental illness, explaining it as you would a physical illness, without judgment or blame. You can also begin the conversation by asking your tween questions such as "What have you heard about suicide? What do you think about it?" and encouraging them to ask you questions too.
Talking to teens
When talking to teens about suicide, aim to create a two-sided conversation rather than a lecture. You can ask open-ended questions like, "How are you feeling right now? Tell me about a time when you've heard that someone at your school was depressed or thinking about suicide." The most important thing you need to communicate with your child is that they should reach out for support if they are depressed.
Encouraging your child to talk to their peers
If your child doesn't personally experience suicidal ideation, it's likely that one of their classmates will. So, giving your child the tools to have these conversations with their peers and know when to seek help can help save a life. Use this guide to empower your child to provide support and learn to tell adults when a friend may be talking about suicide.
Using technology to prevent suicide
Bark can monitor what your kids are communicating — both publicly and privately — across their devices and accounts for signs of self-harm and suicidal ideation. Last week alone, our algorithms sent out 144 severe alerts for suicide threats to parents and schools. Oftentimes, parents have no idea that their child is struggling silently and receiving these alerts can literally be the difference between life and death. Based on our 2018 case study of over 900 million messages across text, email, social media, we found that 31.9% of tweens and 45.6% of teens engaged in conversations about depression and/or anxiety. In that same time period, 23.1% of tweens and 35.9% of teens were involved with a self-harm/suicidal situation. This is an issue that needs to be addressed, and if you would like to see how monitoring technology could help alert you to signs of trouble with your children, you can try Bark for free for 7 days through this link. Visit bark.us to learn more or sign up here.