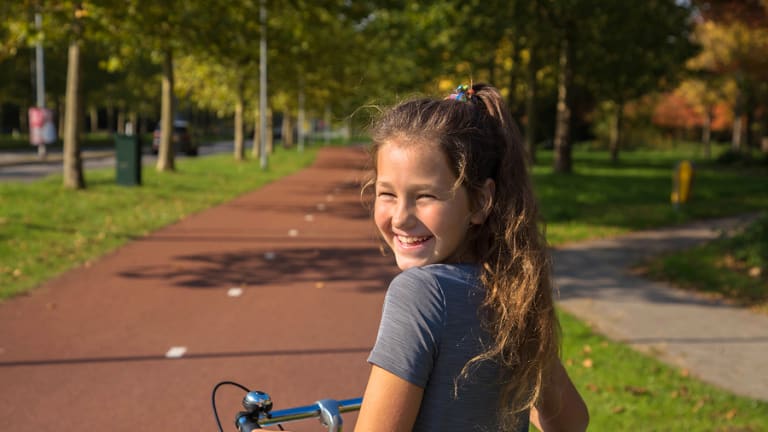 Science Says It's About Time We All Go Dutch
Move over Denmark, there's a new "happiest people" in town.
Maybe it's the freedom they're given. Maybe it's that they're expected to intelligently argue with their parents. Or maybe it's the sprinkles they eat for breakfast.
Whatever the reason, Dutch kids are reportedly the happiest children in the world. And they've got studies to prove it.
Reportedly, an incredible 95% of Dutch children consider themselves to be happy. And it starts in infancy.
Apparently babies in the Netherlands laugh and cuddle more than their American counterparts. They're easier to soothe, they display less fear, and they even get more sleep.
(Hang on a sec while I Google housing in Amsterdam.)
Okay, it's not just a matter of setting up house on that Tulip-covered soil. Parenting styles are drastically different than what many other countries practice, including the US and Britain.
Dutch adults steadfastly practice authoritative parenting, they give their kids space and freedom to explore and learn—a trend that has steadily declined in the States over the years, and they don't expect kids to automatically bow to their elders…going so far as to encourage the defense of a good argument.
They're also a bit more flexible than current control trends we see in the US. Take breakfast for example. American moms feel pressure (From who, exactly? It's hard to say.) to constantly feed their children Pinterest-perfect, organic, and home-cooked meals. And while I'm sure Dutch parents believe in a healthy balance, they're known to place more emphasis on eating together as a family every morning than exactly what it is they're eating. Meaning hagelslag (read: chocolate sprinkles) for one and all!
The Netherlands' claim to childhood happiness is also supported by less strenuous primary schooling as well as more emphasis on social equality and simplicity.
Call me crazy, but I'm on board. A return to the basics seems like a good direction for all of us—and clearly, our kids would benefit.