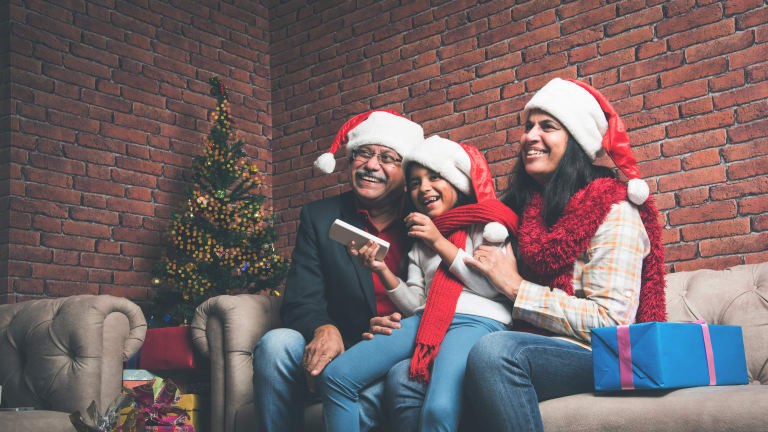 14 Kid-Friendly New Year's Countdowns for Your Family
So, New Year's Eve, is that something other people actively celebrate? Like people who have kids? I don't actually know...
I mean sure, there's probably a small portion of adults with children who actually still like to "go out" (confession: I don't even know what that entails anymore and I'm totally fine with it) for this particular holiday, but those people aren't me and apparently aren't a part of the 77% of like-minded people who would rather stay home and celebrate, rather than squeeze themselves into Spanx and make an effort towards being social instead. 
A Netflix countdown + sweatpants is way more my speed and apparently, I'm not alone in that. An estimated average of 5 million other people tuned in to Netflix countdowns on New Year's Eve last year, long live the lazy introverts of the world! 
Netflix has made it even easier to ring in the New Year with the people you love best wearing the sweatpants you love most of all which coincidentally, is exactly my kind of party. They've got 14 different countdowns to choose from, a little something for everyone if you please, that can be played on demand at any point. Genius! 
Don't pay a babysitter and stay home to avoid the crowds, enjoy some Netflix instead. Here's to 2019!