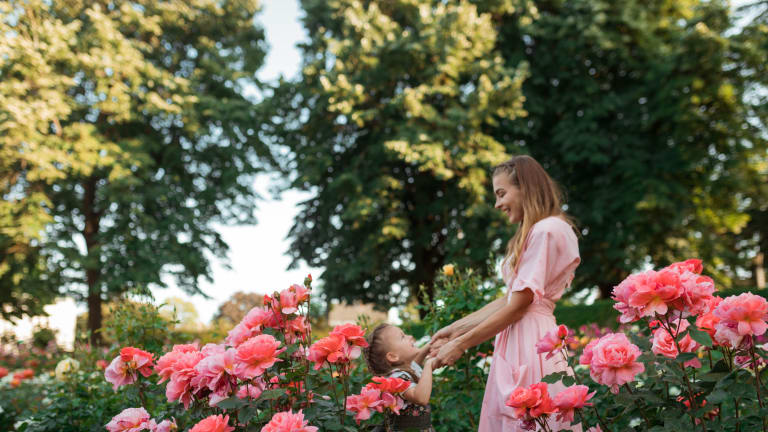 Mommy, do you want us to grow up?
The thing is, if you do a good job you are out of a job when your kids get older.
It is a Sunday morning and my daughters and I are gathered at the kitchen table in our pajamas coloring Valentine's Day cards. We have Taylor Swift songs blasting in the background and are all singing. The next song starts playing, Never Grow Up, which is about 10 years old. The last time I heard it I was probably a parent of one knee-deep in diapers and sleep-training. 
As I hear the music start my heart begins to ache. I listen to the lyrics: "Oh darling don't you ever grow up, don't you ever grow up. Just stay this little." They resonate on such a deeper level than ever before. I can't help but think about how quickly my babies are growing up. How is one of my daughters a sassy tween who is almost as tall as me and my baby is an independent, confident, and empathetic second grader? My heart begins beating a bit faster as I absorb each word and reflect.
Just then my younger daughter asks "Mommy, do you want us to grow up?"
How does a parent answer this question? To a child this may seem like a simple yes or no answer but as a parent it is so much more complicated. Yes, of course I want my girls to grow up and experience life. I want them to mature, continue making friends and cultivate their paths. I want them to grow into adults who are healthy, happy, and independent.
HOWEVER, I also want them to always need me. I want to continue to be the person on whom they rely and in whom they confide. I want them to stay small enough so that they always fit in my lap and allow me to give them hugs and kisses in public. Despite all of these thoughts floating around in my head I answer, "Yes, of course I want you to grow up. My job as your mother is to teach you tools you need to successfully grow up." While I should have ended there I had to add in, "But you have to promise that you will always need me." I just couldn't help myself!
Once we turn into parents we frequently hear expressions such as "The days are long but the years are short." While watching Fuller House with my daughters (yes, I happen to love that show), there was a scene between Danny, the patriarch of the family, and Stephanie, his daughter and first-time parent. Danny was explaining that the interesting thing about being a parent is that if you do a good job you are out of a job when your kids get older. Wow!
As Valentine's Day approaches this week we should look at our children as our Valentines. We are so lucky to have them and receive their unconditional love and admiration. My kids are my heart and my world. I know they will grow up and not need me as much one day. So on this Valentine's Day I am going to shower them with love and savor what I have now. Words may not be sufficient but our smiles and hugs will serve as our currency.
Meridith is a mother of two and lives in Maryland. Before becoming a stay at home mother she was a lawyer and career advisor. Meridith likes to craft, read, spend time with family and friends, and travel during her free time.