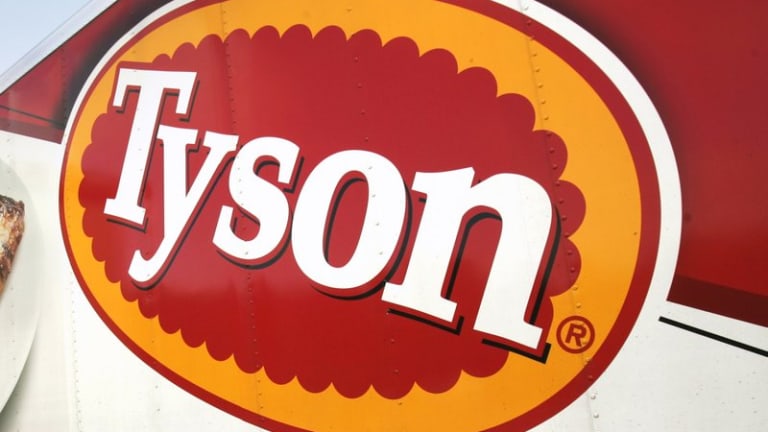 CHECK YOUR FREEZER: Tyson RECALLS 12 Million LBS of Chicken Strips
If you've purchased Tyson brand's frozen chicken strips recently, TOSS THEM.
The U.S. Department of Agriculture's Food Safety and Inspection Service (FSIS) announced on Saturday that Tyson is recalling approximately 11,829,517 pounds of frozen, ready-to-eat chicken strip products that "may be contaminated with extraneous materials, specifically pieces of metal."
They've received six calls from consumers already, complaining of metal found in their chicken—three of whom reported oral injuries from the contaminants.
So, it's time to check your freezer. Basically any packaging marked with "P-7221" on the back and a use-by date between Oct. 1, 2019 through March 7, 2020—toss them or return them.
And, according to FSIS, it's not just Tyson brand that was affected; it was any product made at that specific processing location between the specified dates, which includes Tyson, Food Lion, Hannaford, Publix, Meijer, Spare Time and other brands.
"Consumers expect that the food they eat is safe. In their best interest and in an abundance of caution we're taking quick and decisive action to expand this recall. Our company is taking corrective action at the location that makes these products. We have discontinued use of the specific equipment believed to be associated with the metal fragments, and we will be installing metal-detecting X-ray machinery to replace the plant's existing metal-detection system." —Barbara Masters, vice president of regulatory food policy, food and agriculture for Tyson Foods
Consumers with questions about the recall can contact Tyson Foods Consumer Relations at 1-866-886-8456.