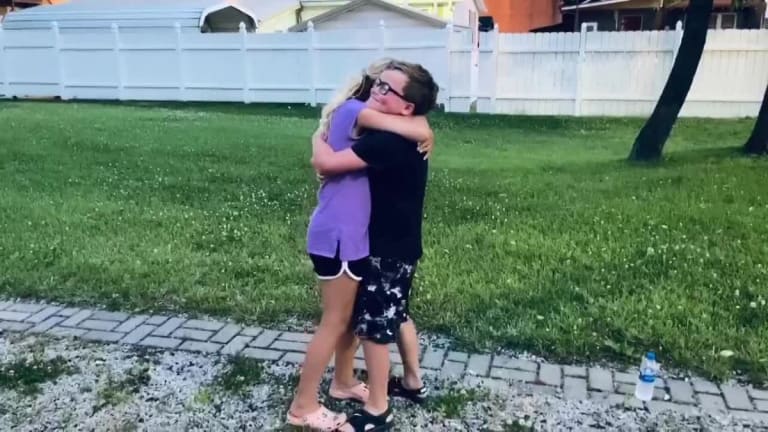 These Kids Hugging After Quarantine Are Everything We Need Right Now
I'm not crying, you're crying!
Okay, we're all crying.
And why shouldn't we? The sweetest video of two young cousins embracing for the first time since Covid-19 quarantine has us feeling all the feels—along with the rest of the internet.
The video has gone viral since mom of Hucky Collins posted the video of him hugging his beloved friend and cousin Rozzie Arnett on Facebook. The original post has over 5k comments already.
"We kind of started laughing when they started crying...But then it kind of set in," said Rozzie's father, Jared. "Our laughs turned into cries. We were all bawling and crying when we realized what was happening in that moment."
As hard as this whole pandemic has been on adults worldwide, we can't forget the impact it's having on our kids.
The Rozzie and Hucky said hugging made it feel like a weight had been lifted.
"He's not been Hucky during the quarantine because we can't be close," said Rozzie. "And last night, when we hugged, he was being funny again. He was being Hucky again."
We need each other. Our kids need each other. And while physical distancing is important in keeping ourselves and others healthy right now, I can't wait for the world to unite in one giant hug when this mess is over.
Source: WYMT Mountain News