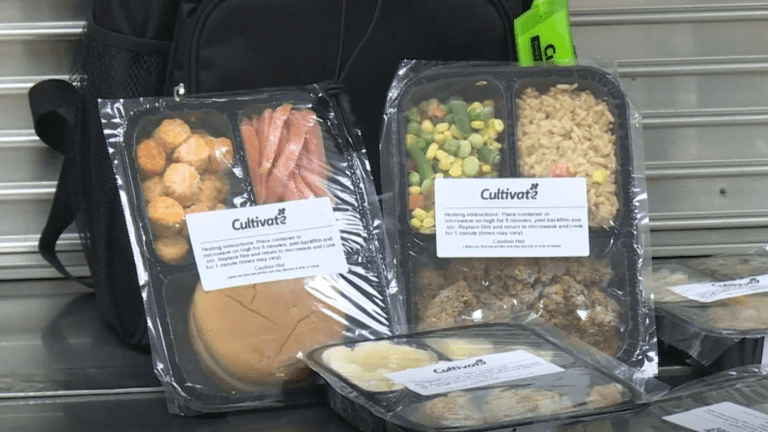 Indiana Elementary School Turns Leftover Cafeteria Food into Frozen Dinners
And because of that, at least 20 students are no longer going hungry.
According to Feeding America, 1 in 6 American children may not know where their next meal is coming from.
That's over 12 million kids in the U.S. that aren't getting enough food to fuel their bodies and minds on a regular basis.
But one school in Indiana is trying to change that.
The pilot program is underway at Woodland Elementary, where 20 kids are taking home 8 frozen meals every Friday until the end of the school year.
Most of the kids in the school district can get breakfast and lunch at school during the week, but several students may not have anything to eat at home on the weekends.
That's where Cultivate, a local food rescue, comes into play.
"Mostly, we rescue food that's been made but never served by catering companies, large food service businesses, like the school system," said Jim Conklin, Cultivate. "You don't always think of a school."
"Over-preparing is just part of what happens," said Conklin. "We take well-prepared food, combine it with other food and make individual frozen meals out if it."
Cultivate combined forces with the school district's Chamber of Commerce's Leadership Academy.
"It's making a big impact," said Melissa Ramey, Chamber Leadership Academy. "I am proud of that. It was heartbreaking to hear that children go home on the weekends and that they don't have anything to eat."
Heartbreaking is right.
Thankfully, other schools are working to reduce the problem as well, with "share tables" of their own.
Wondering what you can do to help? Contact your local school or check out feedingamerica.org to look for opportunities.