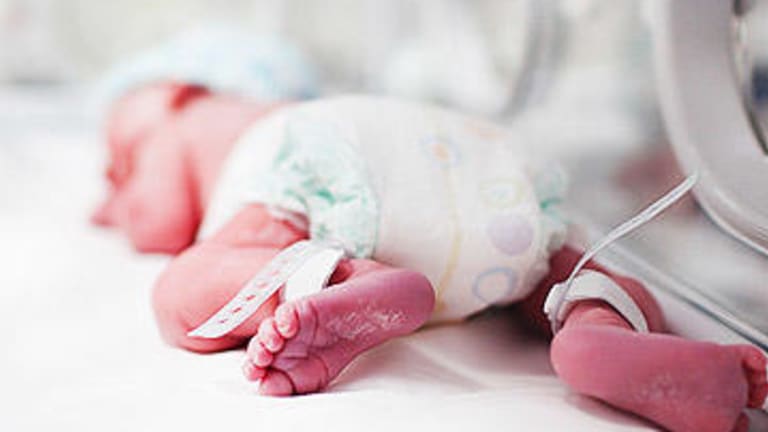 Baby Cuddlers Wanted as Opioid Addictions Escalate
NICU babies in Texas—and everywhere—are crying out for what they need most. And that's you.
The national opioid epidemic seems like it's touching every family in America, and brand-new babies are no exception.
Take University Hospital in San Antonio, Texas for example. They're seeing more and more newborns showing signs of opioid withdrawal soon after birth, when their mother-given supplies are cut. In fact, the numbers have jumped by 60% in just five years.
Babies with NAS (neonatal abstinence syndrome) are recognizable not only by their physical reactions—which can include body stiffness, inability to regulate body temperature, seizures, and diarrhea, among other things—but by their distinct, high-pitched cry.
Doug Walters, a long-time baby-cuddling volunteer at University Hospital, knows the cry all too well. He's been cuddling NICU babies with and without NAS for three years now and says, "It's a very sad cry. It's just sad because they don't understand what's happening, and they don't understand why things hurt."
But the good news is that, alongside the opioid weaning process, cuddling these rough-start newborns can work wonders.
Dr. Meredith Flores, a NICU pediatrician at University Hospital, says that babies with NAS who get more cuddle time score lower—which is a good thing—on their medical assessments as they're slowly weaned off the opioids they're given as part of their treatment.
Which means those babies need doctors and nurses and moms and volunteers like YOU. Anybody willing to cuddle a sweet, innocent baby while it detoxes from a terrible addiction it never asked for.
These incredible infants need your love and affection, and San Antonio certainly isn't the only place to find a volunteer opportunity! Contact your local hospital to find out if they have similar programs where you can start serving today.