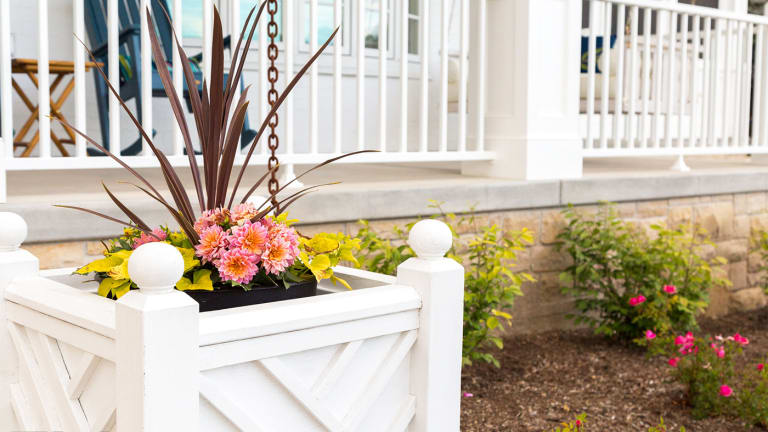 6 Tips For Choosing The Best Container And Pot For Your Plants
One of the first things you'll need to do when gardening is to choose the best container and pot for your plants.
If you're like most people, you probably think of gardening and landscaping as a fun and relaxing hobby. But if you're new to the game, it can be hard to know where to start. One of the first things you'll need to do is choose the best container and right pots for plants. Here are a few tips to help you out.
6 Tips For Finding That Right Container Or Pot For Your Yard
Half of the success of container planting is selecting the right one. Keep reading for six tips that will help you to find the right container for your yard.
Choosing The Right Container For You
If you're wondering what container to choose, consider how it will be used. If this is going to be a container garden that is brimming over, or a small shrub or tree, you may want to consider a wider container that will be able to accommodate growth and root balls.
Choosing A Color
Only you will know the right container color for your yard. But if you are searching for a more dramatic look, try using complimentary colors. Try pairing purple with yellow, green with red and orange with blue. These color combinations will really make your containers pop!
RELATED: Perfect Gifts For The Landscape Lover
Picking The Right Plant
When you are choosing plants for your containers, try choosing a variety of different leaves and flowers with different shapes. Ideally some plants will have larger leaves and some will have more finely textured leaves. Create the perfect combo with thrillers, fillers and spillers to give extra dimension.
Drainage
It's important to make sure that the pot has a drainage hole or that you will be able to drill a hole. This is so important yet can be easy to overlook. Avoid a saucer if possible because standing water will attract mosquitoes.
The Right Material
When planting in a container, there are so many varieties of material to choose from when you are creating your space. Think about where the container is going when choosing your style and material. If you are placing your containers on a deck or placing them in a natural setting, a wooden container may be the way to go. Concrete might be a better choice for more formal gardens. If you are looking for a "clay pot" style, there are many choices from low end to high end. Synthetic containers have come far in the last few years as they try to mimic stone, but they can be pricey.
Shop Containers
There are endless locations to purchase your containers! Shop online or visit your local nursery, hardware store, or garden center.
Is It Time For Your Yard's Landscaping To Get A Facelift?
Using containers and pots to enhance your property's landscaping and curb appeal is a great idea, but you might want to consider having a professional help select, fill, and arrange your containers. Giving your yard a facelift doesn't take much and despite what you've heard, it won't break the bank to have someone come look.
TRENDING: When To Add Mulch To Your Beds
Big Rock Landscaping can help you find the answers to all of your container questions. They have a passion for creating the perfect outdoor space for families, whether that be expansive lawns and landscaping spaces or an abundant garden full of gorgeous containers.
The team at Big Rock Landscaping is committed to providing an unparalleled level of customer service and professionalism as they design and create beautiful and livable spaces in a natural outdoor environment.
Whatever your vision, Big Rock Landscaping offers the best landscaping services. We have the best artistic tools, professional resources, and design expertise as well as installation and maintenance services in both commercial and residential areas along the Wasatch Front. Their professional, artistic eye, and attention to detail can help with every stage of the landscaping process. From the initial design concepts to the demolition and construction, Big Rock Landscaping works tirelessly to develop and maintain your perfect landscape.
Contact Big Rock Landscaping today to bring your outdoor dreams to reality.