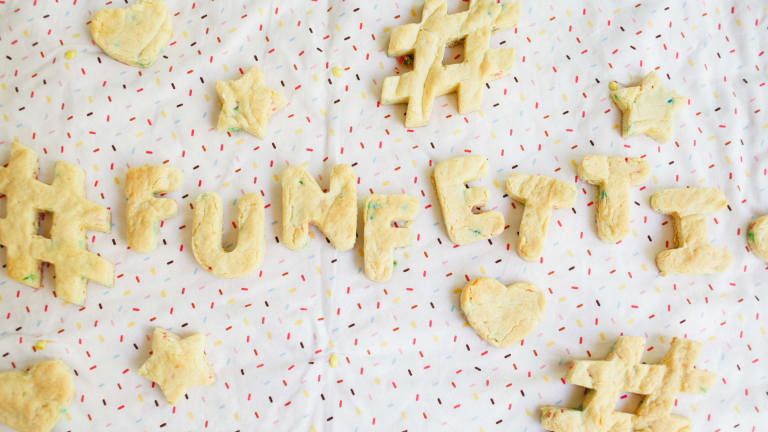 Nestle's New Creation Will Make Your Funfetti Dreams Come True
We can't wait to add these to our cart!
Grab your spatulas, people! IT'S GO TIME. 
Nestle Toll House has created Funfetti chips—vanilla cake-flavored morsels with Funfetti sprinkles.
CAN YOU EVEN IMAGINE?!
Normally, I'm a purest. Give me semi-sweet chocolate or give me nothing. (Except for Rachael's Chocolate Chip cookies that use both semi-sweet and white chocolate. You can give me those by the fistful.) 
Kids are going to love these!
And, as a mom, I love being able to spend about $3 to blow my kid's minds by adding them to cookies, brownies, pancakes...even actual cake!

A Funfetti cake with Funfetti chips baked inside. WHOA.
A chocolate cake with Funfetti chips baked inside. YES. BETTER.
A Funfetti cake mix cookie with Funfetti chips. FUNFETTI BLISS UNLOCKED.
Word on the street is that Funfetti chips will be hitting store shelves in August. Perfect timing for after you've perfected your sourdough bread-making like the rest of the internet.
Need a bit more inspiration?

Check out our MONSTER list of Cake Mix Cookies. We've got easy recipes that everyone will love. No joke, most are under 4-ingredients...including these Funfetti morsels!