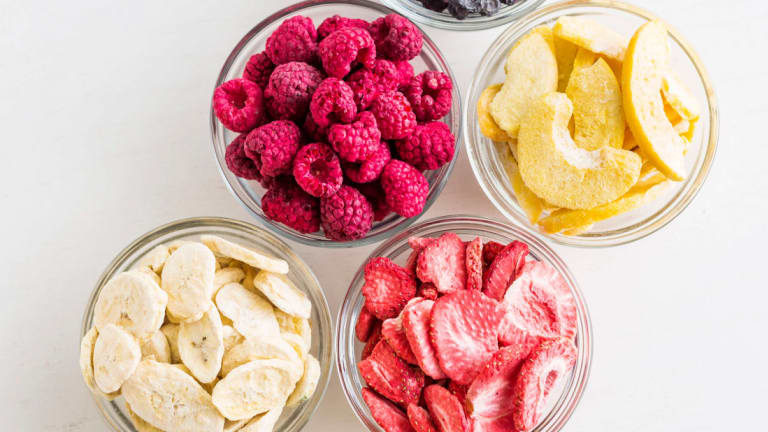 WIN Emergency Food Storage for Your Family (& Get BIG Holiday Discounts Too)!
Emergencies suck, but your food storage doesn't have to!
I know, I know, there are plenty of bright and shiny things you'd rather spend your money on than food storage . . . until you walk by those empty shelves in the store and that little (or BIG) feeling of panic sets in. 
Food storage doesn't have to be complicated, expensive, or scary. It's time to get prepared so that for whatever reason you need to hunker down and hibernate, you've got what you need on hand for you and your family. 
A Great Time to Get Prepared
Now, more than ever, it's wise to have a minimum of 2 weeks of food on hand. Whether it's a COVID shutdown or a natural disaster, it's never been more important to live prepared. 
Gift Idea for Grandparents
Our parents and grandparents are among the most high risk as the pandemic gets worse. This holiday season you can give them (and yourselves) a little peace of mind knowing that they are prepared and have essentials on hand. 
Discount Code for Emergency Food Storage
Hibernate Food Storage hooked us up with a HUGE discount for our readers! 
USE CODE: TODAYS to get 30% OFF your total order!
Financing is available starting at 0% APR. 
No Skimping on Quality
• Freeze-dried and Dehydrated - A lower temperature dehydration process that better preserves food for long-term storage.
• Taste - Due to the drying process and high-quality ingredients your meals actually taste as they should. You'll be surprised at how great your food storage tastes!
• Shelf-life - With the water and oxygen removed, meals are able to be stored for up to 25-years. That means they'll be ready when you need them.
• Simple to make - The only ingredient needed is water. Just simmer and in a few minutes, your meal is ready to go!
• Affordable - At an already low cost per serving, our food storage packages can also be made more budget-friendly with flexible payment options with as low as 0% APR.
• Satisfaction Guarantee - If you are unsatisfied for any reason, just return the unopened portion within 90 days for a refund.
Your Kids Will Actually Eat This
Like, for reals. Check it out:
ENTER TO WIN Food Storage For Your Family!
We're giving away TWENTY WINNERS a 2-week food supply kit (value $199/each)! 
Sponsored by Hibernate Food Storage